Available only to current participants and graduates of the SHP online training
'Fill in the Gap' - SHP Instructor Q&A
Live Q&A opportunity to talk shop with SHP Instructors - answers and advice await!
Overview
Available only for current participants and graduates of the Sustainable Homes Professional (SHP) online training or SHP Individual Modules.

Join us for 'Fill In The Gap' -- a three-part live webinar Q&A series that provides SHP participants with ample opportunities to talk shop with our instructors on the following critical topics:

Module 3: High Performance Building Envelopes
Friday, December 2 | 12:00-1:00PM
Trainer: Josh Salinger, Birdsmouth Design-Build
Module 4: Mechanical Systems & Performance Testing
Friday, December 9 | 12:00-1:00PM
Trainer: Alex Boetzel, Green Hammer Design Build
Module 5: Health, Materials & Water
Friday, December 16 | 12:00-1:00PM
Trainer: Stephen Aiguier, Green Hammer Design Build
Get your SHP questions answered during these live webinar sessions that are structured in sequence according to the SHP curriculum. Note that any questions pertaining to SHP Modules 1 & 2 (Green Building Principles and Programs and Applied Building Science Fundamentals) are welcome to be asked during any of the above sessions, as topics covered in those modules crossover with the above aspects of high performance building.

Looking to earn the (optional) SHP designation?
These Q&A sessions are designed to help you get the info you need to complete the SHP Final Project and be on your way towards earning the SHP accreditation.
Note: This live Q&A series is one of the many components provided within the Sustainable Homes Professional (SHP) online training and accreditation program designed for the NW region. SHP provides over 15 hours of cutting edge design and building best practices that are critical to success in today's housing market. If you haven't already, we invite you to learn more and gain visibility as a well-informed green building professional by signing up for the SHP online training today.
Additional Opportunity
Earth Advantage is planning to offer an 'SHP Project Showcase' live webinar event this winter that will feature SHP Final Projects submitted by training graduates. Those who complete the SHP course and submit final projects will be eligible for selection and promotion to an audience of their industry peers. The last SHP Project Showcase was a great success -- watch the webinar recording and see the projects that were presented. We recommend using these Fill In The Gap Q&A opportunities to advance and completed your projects before the Winter Showcase.

Questions? Please contact us at education@earthadvantage.org or (503) 968-7160 x18.
When & Where
Live Webinar Q&A Series

Friday, December 2 (12:00-1:00PM) | Module 3: High Performance Building Envelopes
Friday, December 9 (12:00-1:00PM) | Module 4: Mechanical Systems & Performance Testing
Friday, December 16 (12:00-1:00PM) | Module 5: Health, Materials & Water
Audience
Architects, Builders/Contractors, Code Officials, Consultants, Developers, Program Representatives, Raters/Verifiers, Remodelers, Subcontractors
Instructor(s)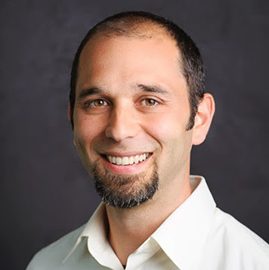 Stephen Aiguier: Stephen founded Green Hammer in 2002, evolving the business into a full service design-build firm committed to advancing the highest standards for green building. An SHP, Certified Passive House Consultant (CPHC), and building science expert, he has been a pioneer of Oregon's green building movement and has been involved with many of the nation's highest scoring LEED Platinum Homes and first residential and commercial Passive House buildings in the Pacific NW. Stephen has been invited to speak at every major green building conference across the country and he has taught the SHP course annually since 2010.
`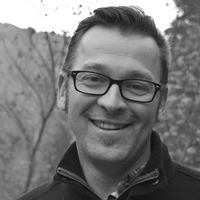 Alexander Boetzel: Alex is Director of Operations + Sustainability at Green Hammer. With over 25 years experience in construction and building science, Alex is a Certified Passive House Consultant and has consulted on multiple Living Building Challenge and dozens of LEED, Passivhaus, high-performance and green residential projects in the US as well as in Europe. He plans and executes Green Hammer's innovation concepts, technical training, including building envelope and HVAC, and ensures quality control of envelope, energy, and water systems in design, construction, and commissioning.
`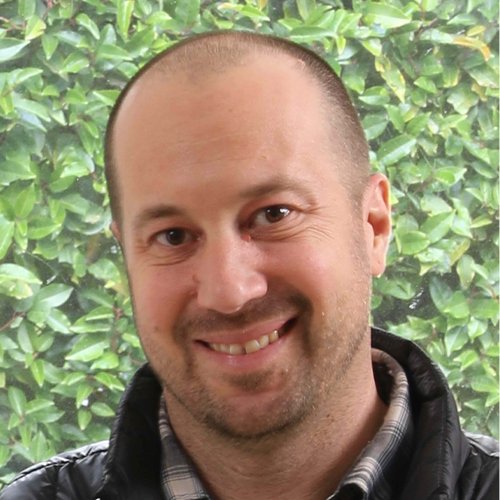 Josh Salinger: Josh is the Founder and CEO of Birdsmouth Design-Build located in Portland OR. In 2007, Josh started Birdsmouth with the goal of designing and building beautiful, high performing buildings that transform and improve the built environment. He sits on the board of Passive House NW and is an Earth Advantage SHP, EEBA Zero Energy Professional, and a PHIUS Certified Builder. Birdsmouth has recently earned Earth Advantage awards for Zero Energy Builder of the Year (2018), Lowest EPS of the Year (2018) & Custom Builder of the Year (2020).