Green Building Principles & Programs (SHP Module 1)
Learn how homes can be energy, water, and resource efficient while maintaining a safe, comfortable, healthy building.
Overview
Join us for this 3-hour online training to better understand the different motivations behind high performance building and to learn how to get there.
This course gives professionals the opportunity to explore the various residential green building principles and third-party programs commonly used in the NW. It will provide you with insights that help justify making the jump in performance, such as: why you should care, why it matters to consumers, what the code and market trajectory is, what's involved in the process, what incentives and programs are out there, and how to market the benefits.
Take this course and learn how to take advantage of third-party programs and raters who are building science experts with years of experience and who have inspected and tested thousands of homes.
The number of builders utilizing third party verification is steadily increasing nationwide, and when combined with advancing energy codes, it's no wonder that they find value in having another set of eyes on the job to perform quality assurance and provide cost effective recommendations. You too can benefit from a rater's extensive experience and recommendations for construction techniques and products with field-proven value. Then, once the rater is a part of your construction team, you can rely on them to bring data and observations gathered from out in the field back into the design process.
As a next step in the training, participants will then learn about the Integrated Design Process (IDP)
and how IDP allows you to ensure you have a more cohesive project team and a smarter, more sustainable design. You'll walk away with strategies to incorporate planning, implementation, and documentation into your next high performance project, as well as understand how a project site can influence everything from energy to water management to comfort.
Register today and gain a builder- or designer-centric approach to achieving the third party standards,
such as Passive House, Zero Energy / Zero Energy Ready, Earth Advantage, BuiltGreen, LEED for Homes, EPS, ENERGY STAR, & more.
---
What is SHP?
This 3-hour training represents the first module within the larger Sustainable Homes Professional (SHP) online training and accreditation program designed for the NW region:
Earth Advantage's SHP training provides 15+ hours of cutting-edge design and building best practices that are critical to success in today's housing market. Learn from expert trainers as they help guide participants towards overcoming common barriers and choosing the best high performance building practices to match their specific scenario. The SHP online training offers presentation videos, behind-the-walls site visits, live webinars, guest speakers, product/technology demos, robust CE credits, and the option to earn the Sustainable Homes Professional (SHP) designation.

Those who complete this Module 1 training will be one step closer towards earning our SHP designation. We invite you to learn more and gain visibility as a well-informed green building professional by signing up for the SHP online training today.

Questions? Contact the EA Education Team at education@earthadvantage.org or (503) 968-7160 x60.
Learning Objectives
Participants will:
Evaluate the market demand and code trajectory for high performance home construction
Explore the philosophy, necessity, and benefits of various energy efficient and green home certification programs
Identify the process changes necessary to achieve green building goals
Articulate the intent and application of Integrated Design Processes (IDP)
Describe strategies to incorporate planning, implementation, and documentation into your next project
When & Where
Online course available on-demand
3-hour training
Intended for building industry audiences in Oregon, Washington, Idaho & Montana

On-demand training format consists of a series of 5-10 minute videos divided into sections. Users can start or stop their viewing at their own pace and easily resume the course at another time. Short quiz questions and activities will help you incorporate content covered in the videos.
Audience
Architects, Builders/Contractors, Code Officials, Developers, Engineers, Home Energy Score Assessors, Home Inspectors, Program Representatives, Raters/Verifiers, Remodelers, Subcontractors
Instructor(s)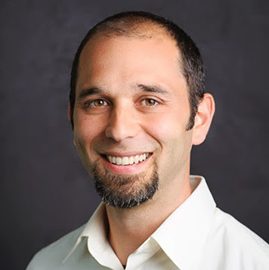 Stephen Aiguier: Stephen founded Green Hammer in 2002, evolving the business into a full service design-build firm committed to advancing the highest standards for green building. An SHP, Certified Passive House Consultant (CPHC), and building science expert, he has been a pioneer of Oregon's green building movement and has been involved with many of the nation's highest scoring LEED Platinum Homes and first residential and commercial Passive House buildings in the Pacific NW. Stephen has been invited to speak at every major green building conference across the country and he has taught the SHP course annually since 2010.
`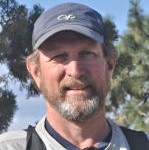 Bruce Sullivan: Bruce operates Base Zero LLC to promote greater sustainability in residential construction through training, consulting and contractor services. He has been involved in energy efficient construction since 1983 and has been a primary training developer/instructor for Earth Advantage, Energy Trust of Oregon, BetterBuiltNW and EEBA. Bruce first taught the SHP program in 2008, and has since delivered it over a dozen times across Oregon. In 2006, Bruce built his personal home that earned the NAHB EnergyValue Housing and Green Building Awards. In 2015, Bruce completed construction on a new zero energy home.
`