The Market for High Performance Homes
May 4, 2015
Overview

Lose the jargon - Learn how to talk with clients about "energy" and "green"!

9:00 AM - 11:00 AM
What Buyers Want
Gain important insights into the latest consumer research about what people look for when making sustainable choices.
Learn about the latest consumer research into buying behaviors
Get an overview of green building certifications, energy labels, and what makes a home 'green'
Find out how EPS® is changing the way green homes are being recognized and valued
Learn the best ways to explain the benefits of advanced home products & features
You'll also walk away with our comprehensive
Home Features Guide!

11:30 AM - 12:30 PM
Green Home Site Visit
Learn how green certified homes save energy and resources while creating a more healthy and durable home.
Learn about key sustainable features in one of the city's greenest developments
Understand how green home features can be explained as health, comfort and savings benefits to clients
Learn more >>
Questions? Contact Heather Kendall at
hkendall@earthadvantage.org
or (503) 968-7160 x20
CEs & Cost
$35 | Earth Advantage Professionals (EA Broker, SHP, AGA, EA Remodeler or EA Builder)
$45 | General Admission
Audience
Appraisers, Architects, Builders/Contractors, Consultants, Lenders, Real Estate Professionals
Instructor(s)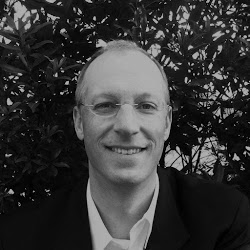 Taylor Watkins: Taylor has been a certified residential appraiser in the Portland and Southwest Washington region for over 20 years. He owns one of Portland's first net-zero homes, the "Rose House." Taylor frequently serves as a consultant and expert around the country on green home valuation issues, including a study he conducted for Energy Trust of Oregon on the impact of photovoltaic panels on a home's appraised value. He created and instructs the Appraising Green Homes courses that comprise EA's Accredited Green Appraiser designation, as well as teaches the Earth Advantage Broker (formerly S.T.A.R. - Sustainability Training for Accredited Real Estate Professionals) course in Oregon, Washington, Alabama, and Virginia.