Accessory Dwelling Unit (ADU) Primer
National online training pathway towards becoming an 'ADU Specialist'
Overview
Attend this 3-hour training designed to help real estate and building industry professionals across the country gain an understanding of ADU development.
Increasing rates of prospective home buyers are interested in building an ADU (Accessory Dwelling Unit or what are also known as granny flats or mother-in-law apartments) on their property to provide income and housing flexibility. Industry professionals who are on the cutting edge of this emerging development trend can best serve their clients by understanding site eligibility, development process and costs, and the return on investment of ADUs.
The course is developed and delivered by ADU expert, Kol Peterson of Accessory Dwelling Strategies LLC and author of
Backdoor Revolution- The Definitive Guide to ADU Development
. Kol is based in Portland, Oregon, where the epicenter of this movement has taken place and ADUs have recently surpassed single-family home construction in the city.
Note: This training is for national audiences and does not offer location-specifc content. To learn more about taking a live training in Washington, Oregon, California or Hawaii, visit our Trainings page.
P
romote your new ADU expertise and become an 'ADU Specialist'!
Earn the nationally-recognized 'ADU Specialist' professional accreditation and display your ADU credentials to the market. Join the network of over 300 accredited professionals across 13 states who have leveraged the designation to add valuable credibility to their business and tapped into this growing market with the backing of an organization that has trained and accredited thousands of professionals across the country on sustainable building practices.

You must pass an exam following completion of the 'ADU Primer' course in order to earn the 'ADU Specialist' accreditation (learn more and register separately here). 'ADU Specialist' is an optional designation and it is not required to attend the 'ADU Primer' course.
Questions? Please contact the EA Education Team at education@earthadvantage.org or (503) 968-7160 x60.
Learning Objectives
Review the demographics of current and soon-to-be ADU owners and renters
Understand what makes a property ADU-ready
Gain lessons learned from Portland's ADU-championing policies
Understand the ADU design, permitting, and building process (attached, detached, and garage conversion)
Analyze cost scenarios, valuation, financing, and revenue-generating options for ADUs
When & Where
Online course available on-demand
CEs & Cost
Continuing Education
OR Real Estate Agency: 3 CEs
AIA LU/HSW: 3 CEs
CCB: 3 CEs
Earth Advantage Broker Renewal: 3 CEs
Accred. Green Appraiser Renewal: 3 CEs

Course Fee
$100 | Regular Admission
Audience
Appraisers, Architects, Builders/Contractors, Code Officials, Consultants, Developers, Lenders, Real Estate Professionals, Remodelers
Instructor(s)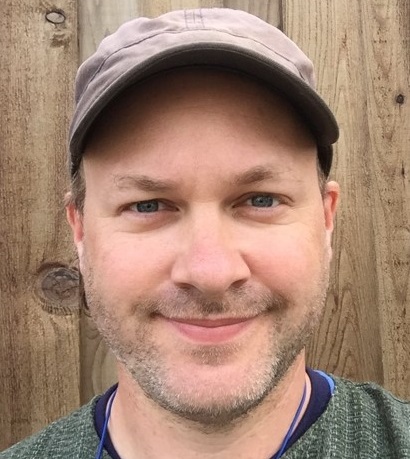 Kol Peterson: Owner of Accessory Dwelling Strategies LLC
Kol is the owner of Accessory Dwelling Strategies LLC, a company dedicated to ADU related education, advocacy and consulting. Kol edits and manages and AccessoryDwellings.org and BuildinganADU.com, websites that address ADU policy issues, best practices, and feature an array of ADU projects. He also teaches ADU classes through Earth Advantage wherein brokers can earn an ADU Specialist Designation. Kol also runs Portland's city-wide ADU tour, and does ADU related teaching, speaking and consulting for a variety of audiences.