Meet the Judges of the 2018 Green Builder of the Year Awards
June 15, 2018 | By: Peter Brown
We're excited to see builder applications coming in for our annual Green Builder of the Year awards. The awards ceremony takes place on September 27, 2018 during the luncheon preceding our annual golf invitational at McMenamins Edgefield. Applications for these awards are due June 30. You can download an application here, or contact your Earth Advantage green building consultant to learn how to apply.

Every year we're fortunate to have a rotating group of outside judges, representing a cross-section of sustainable housing industry experts, who review the applications and select the winners. This year, the expert judges are Heidi McCullough, Emily Mikhaiel, and Dan Wildenhaus.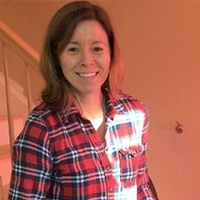 Heidi McCullough serves as a verifier account manager for the Energy Trust of Oregon EPS® New Construction program. She is an experienced energy rater, verifier, and consultant with expertise in building science and residential energy-efficiency standards. Heidi's work spans a broad spectrum of the building industry and she works with builders, design professionals, vendors, and home owners.








Emily Mikhaiel is a real estate broker with Oregon First. She studied International Relations and Environmental Policy Analysis and then earned her J.D. with a focus on Environmental Law. Emily loves the flexible schedule of working in real estate and getting to educate her clients about the ins-and-outs of green building and design. Emily has earned the Green Designation from the National Association of Realtors, she's an Earth Advantage Broker and Accessory Dwelling Unit (ADU) Specialist, and a Real Estate Ally with Energy Trust of Oregon. She serves on the Earth Advantage education department's Real Estate Advisory Council.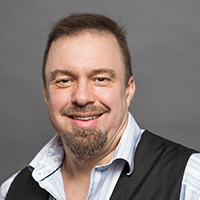 As the Building Science Manager for TRC, Dan is completely immersed in the discussion of what is required to create high performance buildings. Dan has 23 years of experience working for both a contractor and a rating company; performing energy audits, weatherization repairs, consulting and analysis for clients in both new construction and the existing buildings market. After 15 years in the field, Dan transitioned to consulting and found a home with TRC. Dan provides staff management, building science consultation, QA/QC design, code evaluation, market channel development, and training and presentation services for a variety of utility and home certification programs across the country.






Many thanks to our volunteer judges for 2018! We hope you have the opportunity to meet them at our awards luncheon and learn more about their contributions to the high-performance home building community.