How does someone get involved in green building?
August 5, 2019 | By: Waylon White
Across five days this past week, Earth Advantage & The Blueprint Foundation trained a dozen Portland-area students aged 17-19 on building science and green building basics, career opportunities and pathways, homeowner benefits, high performance new construction and existing home retrofit practices, diagnostic tools and testing (like the blower door and infrared camera), community outreach, and clean energy jobs. The training was delivered in partnership with Constructing Hope as part of their monthlong Summer Youth Construction Camp program that these students are involved in, and the focus is getting youth - and people of color in particular - introduced to opportunities within the building trades. A majority of the students in this class were also from immigrant communities.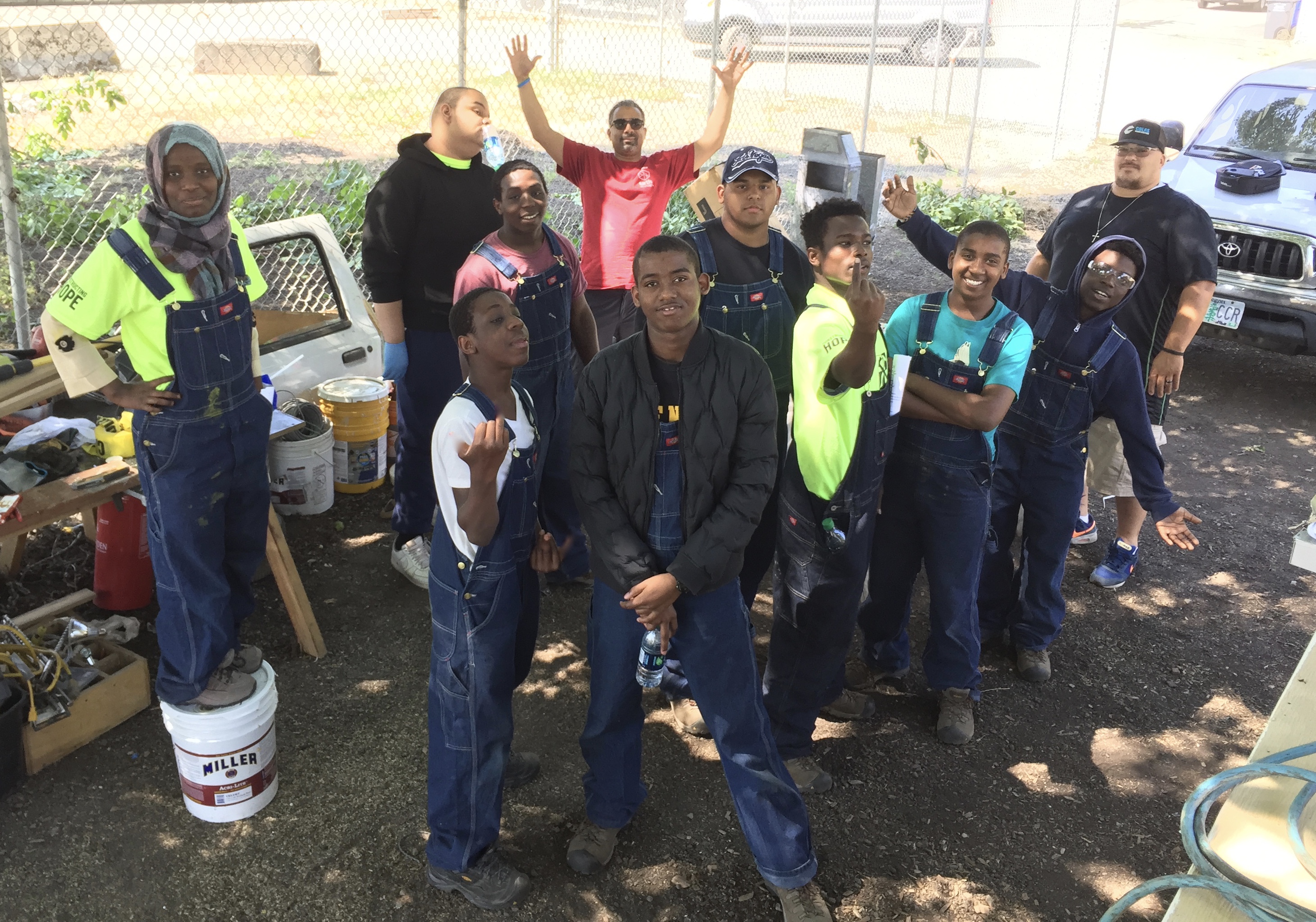 The camp consisted of a daily morning classroom training and afternoon field trips where the students could see the technologies, techniques, and concepts they covered in the classroom, firsthand. The field trips included: a Habitat for Humanity Portland/Metro East development in Cully where the students were able to see high performance homes in different stages of construction; an Albina Construction and Portland Community Reinvestment Initiatives (PCRI) Pathway 1000 five home project in the Overlook neighborhood with very advanced mechanical systems; an existing home in NE Portland to conduct a Home Energy Score assessment to understand home retrofit opportunities and try duct sealing; an opportunity to implement basic in-home weatherization measures with the Community Energy Project; and a visit to the Bonneville Dam to learn about hydropower and renewable energy.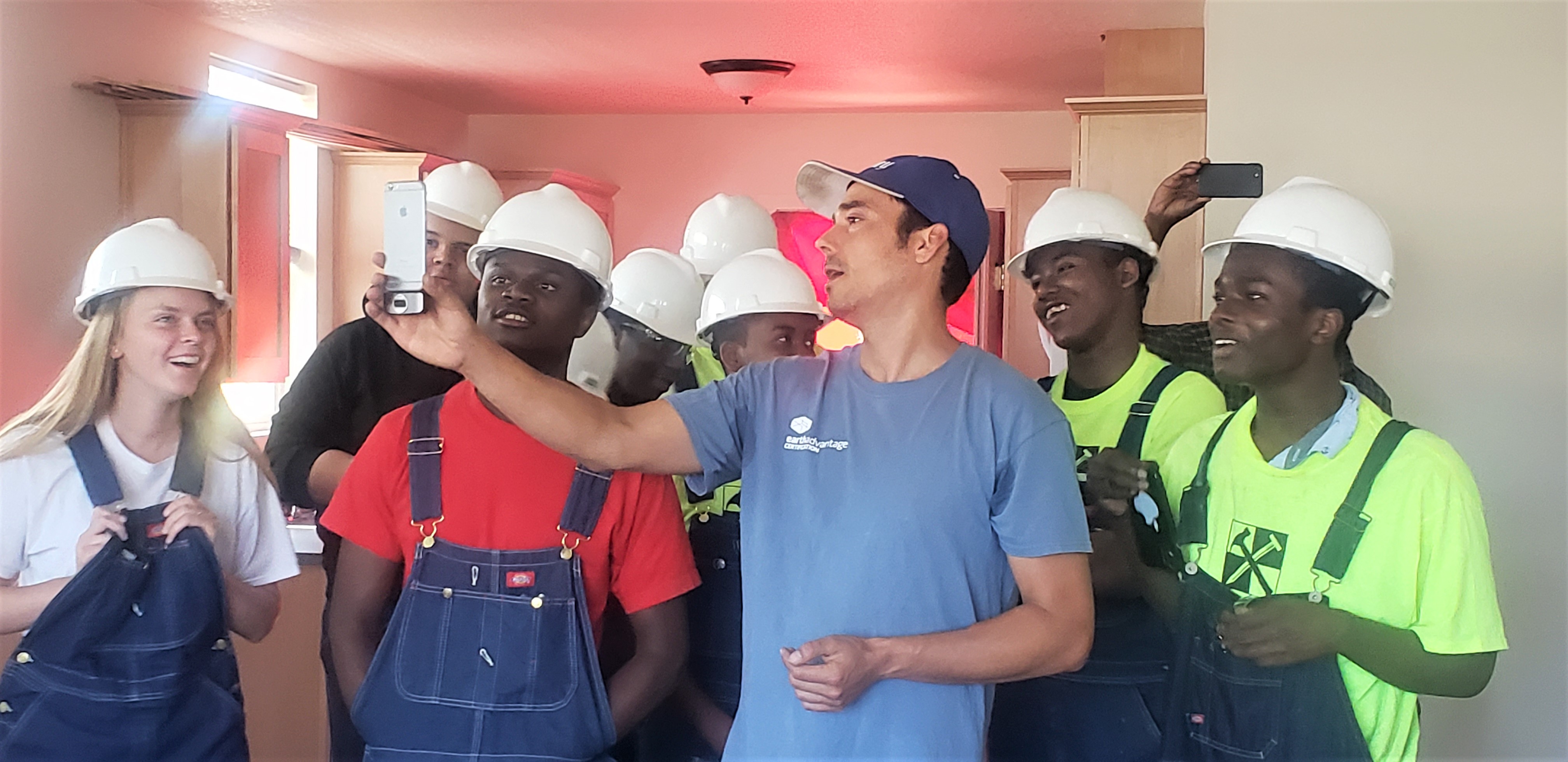 These trainings help prepare and drive young people and pre-apprenticeship program participants towards successful career opportunities in residential construction, energy efficiency and renewable energy trades. Since the start of 2018, Earth Advantage has worked with Energy Trust of Oregon to deliver trainings and scholarship opportunities in partnership with Oregon Tradeswomen and Constructing Hope, wherein via post-training surveys more than 60% of attendees confirmed they have a specific focus/job/trade in green construction or solar PV that they are now interested in pursuing. Recent graduates of these programs had this to share:

"This training is so valuable because of how much of an up and coming industry this is. Also, this kind of energy efficient building is critical in creating a sustainable future. The more time put into education and training in this field, the better off our environment is, and in return, the better off we are."

"Before this course I had minimal knowledge about Building Green and Home Energy Scores. But now I feel they are the future for the country and I almost feel like now I am in on the ground floor."

Later this year, Earth Advantage will be expanding training offerings into other regions in Oregon and launching a new 'Green Building Trainee' designation program that will allow participants to demonstrate their understanding of advanced green building topics to prospective employers.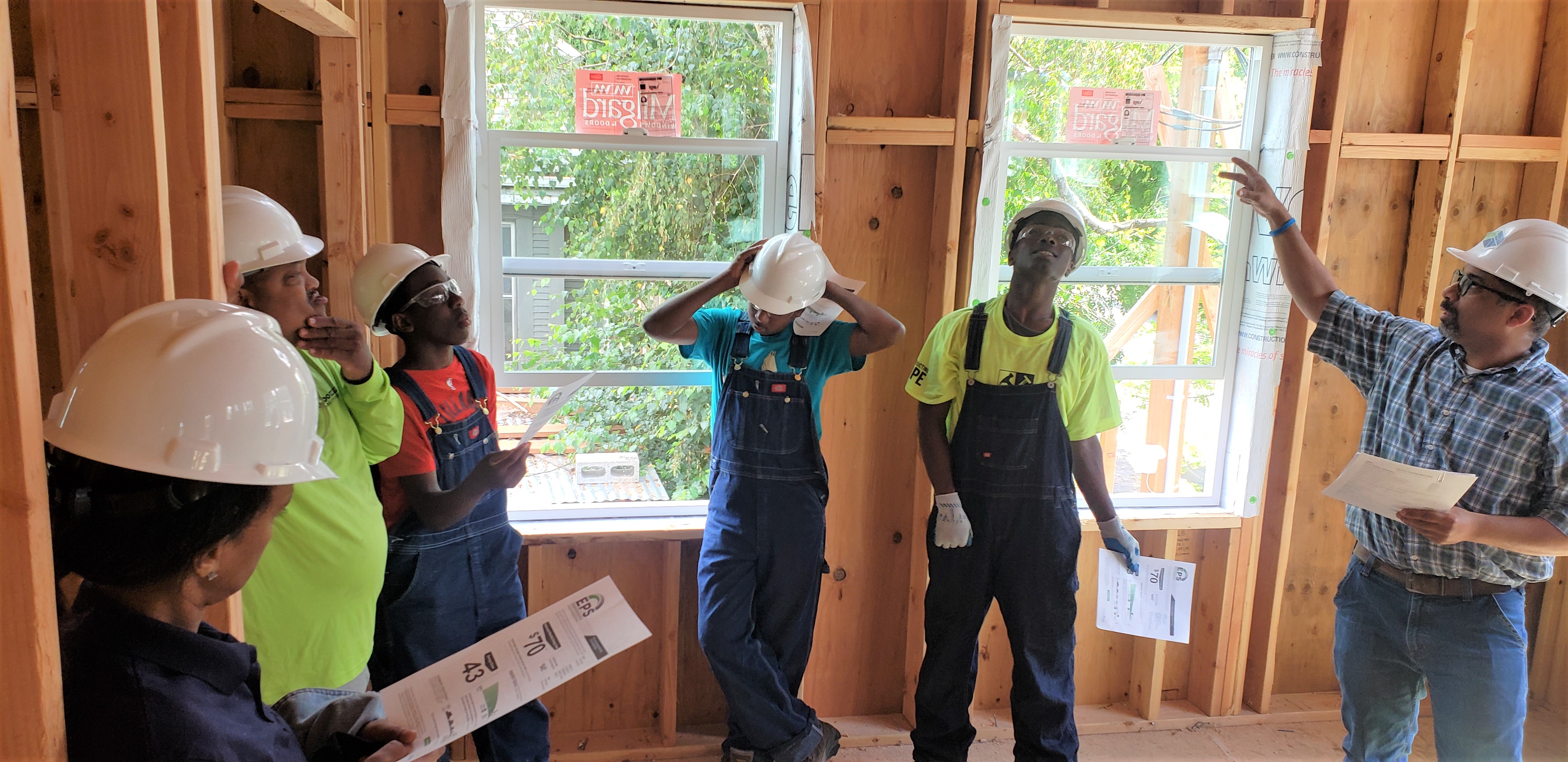 \
Last week's training was an incredible success due to the many individuals and organizations that contributed. Thanks to
Constructing Hope and The Blueprint Foundation for the partnership,
Pacific Northwest Carpentry Institute (PNCI)
for use of their extensive classroom facility
, Habitat for Humanity Portland/Metro East for hosting a site visit, Albina Construction for hosting a site visit,
Portland Community Reinvestment Initiatives (PCRI)
for presenting on their Pathway 1000 program, Community Energy Project for providing weatherization training and a volunteer opportunity to immediately apply those skills in the community, Good Wood for donating ductwork for the duct sealing training, Noyes Development for access to their wall mock-ups showing the layers of a code-built and high performance wall system, and Energy Trust of Oregon for their participation and sponsorship.