Congratulations to the 2018 Green Builder of the Year Award Winners
October 17, 2018 | By: Peter Brown
The 7
th
annual 2018 Earth Advantage Green Home Builder of the Year Awards were presented to a packed audience at McMenamins Edgefield on September 27. Builders, developers, and architects submitted applications in eight categories that recognize the very best sustainable and energy efficient construction practices by builders and project teams working with Earth Advantage to certify their projects. A panel of three independent judges reviewed the applications, as well as performance testing data supplied by Earth Advantage, and selected the winners. Additionally, there are four other awards won based on numerical superiority, and one award, the Construction Manager of the Year, where our technical department determines the winner.
Congratulations to the 2018 Green Builder of the Year award recipients:
Earth Advantage Hall of Fame

Performance Homes LLC

Lowest EPS (Energy Performance Score) of the Year
Birdsmouth Construction
Performance Homes LLC
Zero Energy Builder of the Year
Birdsmouth Construction
Low-Income Builder of the Year
Willamette West Habitat for Humanity
New Builder of the Year
Wood & Moore Construction
Volume Builder of the Year
Noyes Development
Custom Builder of the Year
Design Build Portland
Most Platinum Certified Homes
Noyes Development
Most Gold Certified Homes
Stone Bridge Homes NW
Most Silver Certified Homes
Palmer Homes
Construction Manager of the Year
Victor Orozco
LEED Project Team of the Year
Nathan Good Architects
Leader Builders
Earth Advantage Multifamily Project Team of the Year
Gerding Edlen
Carlton Hart Architecture
Central City Concern
Colas Construction
The Energy Performance Scores (EPS) of this year's winners for our Lowest EPS of the Year were amazing. Both builders earned a perfect 0 (zero)!
Special thanks to all of our clients, volunteer judges, sponsors, and others who helped us put on this event. This year we had the most attendees ever at the luncheon and awards ceremony. Afterwards, a lot of the builders, sponsors, and Earth Advantage team members spent a beautiful afternoon on McMenamins par 3 golf course.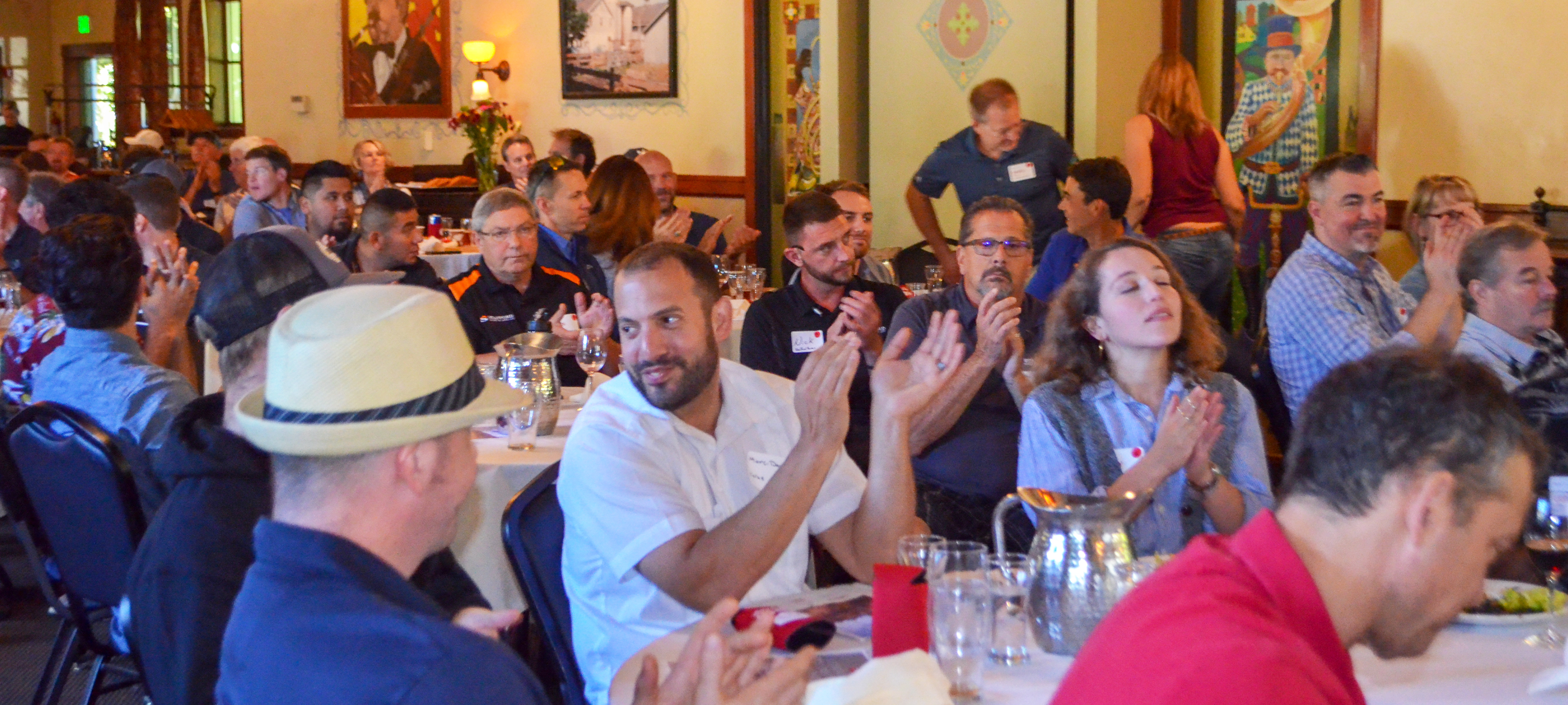 Save the date for the 2019 Green Builder of the Year Awards & Golf Tournament:
September 19, 2019!!