Earth Advantage Multifamily
An Earth Advantage-certified house incorporates design elements, systems and materials that create superior indoor air quality, use natural resources responsibly, protect land, and lower water usage.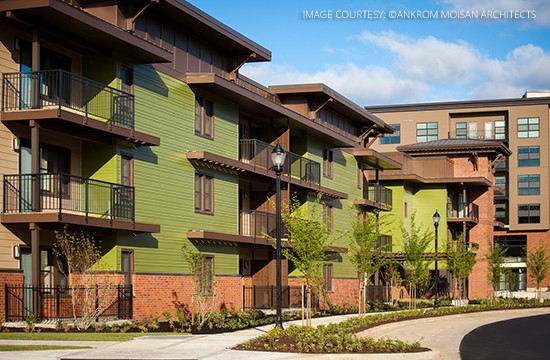 Orchards at Orenco Station - Certified EA-Multifamily Platinum
Earth Advantage Multifamily
The Earth Advantage Multifamily rating system provides a comprehensive standard for green buildings. Earth Advantage Multifamily certified buildings are comfortable, healthy, durable, high performance, earth-friendly and create peace of mind for their owners and occupants alike.
Building high performance is not about building differently – it's about building smart. High performance builders use best practices and innovative construction technologies to gain efficiencies in design, systems, and materials to improve energy efficiency, create superior indoor air quality, lower water usage and use natural resources responsibly. Earth Advantage consultants are available throughout the design and construction of projects to advise project teams on ways they can improve their buildings.
To learn more about Earth Advantage Multifamily certification email: Eric Foley, or call at: (503) 968-7160 x 23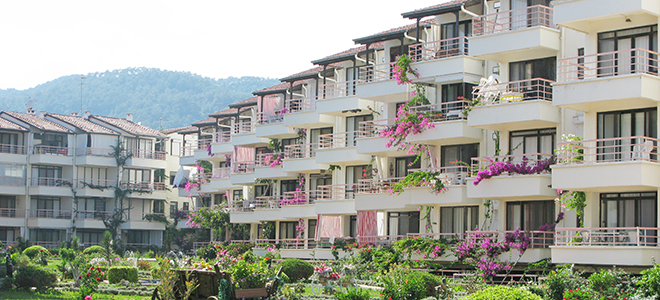 The Earth Advantage® Multifamily program
certification process entails:
| | |
| --- | --- |
| Step 1 | A preliminary rating meeting with an Earth Advantage® green building consultant and key members of the project team to create an action plan (points worksheet) establishing the Earth Advantage® Multifamily points for meeting the targeted certification level (Silver, Gold, or Platinum) and determining the party accountable for each measure; |
| Step 2 | An energy model of the building(s) which in many cases is performed by EAI; |
| Step 3 | Two on-site inspections conducted by Earth Advantage specialists; |
| Step 4 | Submitting a final points worksheet and any supporting documentation to Earth Advantage® for final review and approval. |