Training Catalog
Millennials and Smart Homes Are Changing Real Estate
Overview
Millennials (born between the mid-1980s to early 2000s) are now the largest generation, and 2015 will be the year that they become the majority in the U.S. workforce. Recent data shows that nearly 50% of Millennials support green building, nearly twice what was reported by Baby Boomers.
What are the top priorities of this consumer segment and how will the real estate market need to adapt to meet these demands? This 1.5-hour course will answer these questions by providing real estate brokers with the most recent data on Millennials, their buying preferences, their approach to "green" and high performance, and their impact on the real estate market.
Learning Objectives
Gain insight into the latest housing trends and data on the Millennial market segment
Understand Millennials' home buying priorities and how brokers will need to adapt to meet those demands
Frame green or energy efficient home features as benefits that apply to Millennials consumer segment
Learn how to differentiate yourself in the market, emphasizing the value that you bring to the equation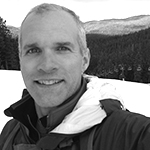 Instructor
John is a trainer and technical consultant with Earth Advantage Institute. He teaches classes to Energy Auditors, Builders, Architects/Designers and Building Code officials. John has been promoting sustainable building and energy efficiency in both new and existing residential construction with Earth Advantage Institute since 2009. John's construction background is in residential remodeling. He is currently a certified building analyst professional with the Building Performance Institute, and a LEED for Homes Green Rater. John earned a Bachelor's degree in Civil Engineering from University of California, Davis.