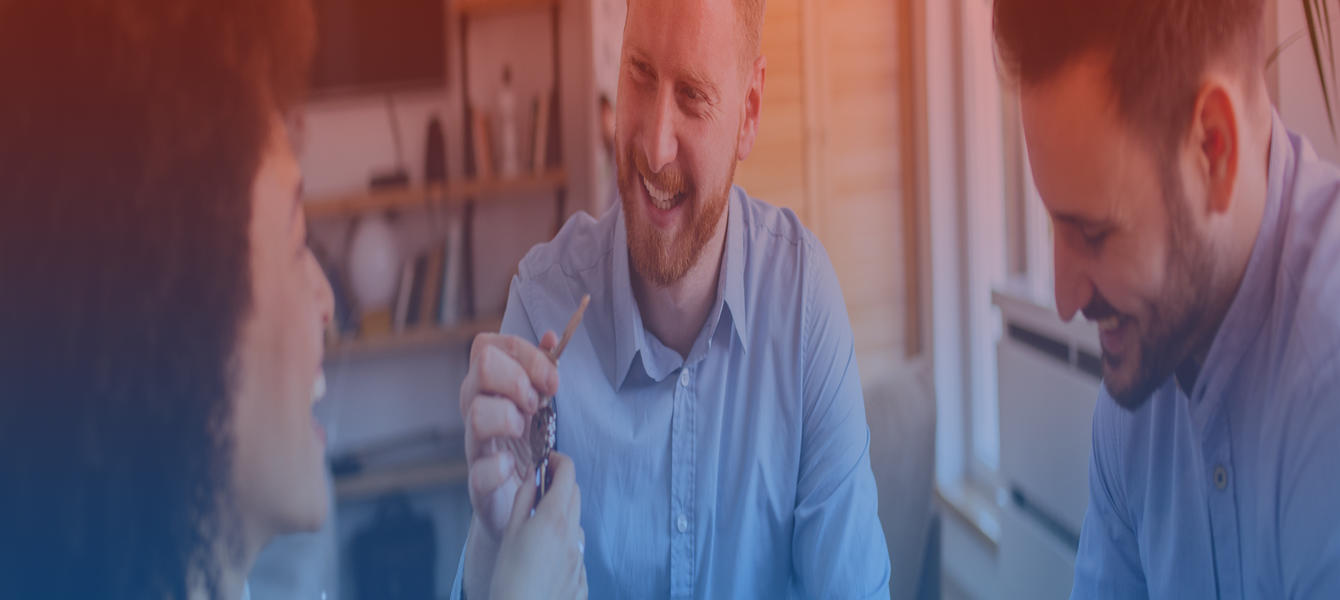 Training Catalog
Earth Advantage Broker
Overview
The Earth Advantage Broker (formerly S.T.A.R.) accreditation course provides real estate professionals with a competitive edge in communicating the benefits of green and high performance home features in their market. Earth Advantage Brokers have gained the knowledge to identify green features and recommend savvy upgrades in order to provide their clients with access to homes that provide a healthier living environment and greater energy, water, and resource efficiency.

Take the course & pass the accreditation exam to earn the Earth Advantage Broker designation!
Earth Advantage provides marketing support in the form of logos and an professional listing on the accredited professionals registry to help you display and promote your green credential to consumers.
Energy Trust of Oregon - Real Estate Ally Network
Earth Advantage Broker is a qualified prerequisite for brokers interested in also becoming a Real Estate Ally (REA) with Energy Trust of Oregon.
For those taking the EA Broker online course: There is a separate REA Orientation that can be taken as a 1-hour free webinar. Check the Energy Trust Calendar for upcoming webinars.
For those taking the EA Broker live classroom course: The REA Orientation is provided as part of the live EA Broker course.
Questions? Contact Heather Kendall at hkendall@earthadvantage.org or (503) 968-7160 x20
Interested in delivering our green broker courses in your area? Click here.

Questions? Contact Heather Kendall at hkendall@earthadvantage.org or (503) 968-7160 x20
Learning Objectives
Become a trusted advisor for your clients by learning to communicate the benefits of different products and features to clients with varying values and needs
Gain valuable resources and tips for upgrading that fixer-upper into a more efficient, comfortable, durable, healthy home
Provide your clients with information on incentives, rebates, financing and certifications
Learn how to market yourself as a green professional and gain more referrals
Benefits
Differentiate yourself in the marketplace and expand your business opportunities with the Earth Advantage Broker accreditation and use of logo
Satisfy prerequisite to becoming an Energy Trust of Oregon Real Estate Ally!
Access the Earth Advantage Broker Manual and Resource Guide
Receive customer leads through Earth Advantage's directory of accredited professionals.
Gain membership to the Earth Advantage Broker network of over 1,900 brokers across 10 states
Discounts on future Earth Advantage courses and events
Access to premier quality, relevant education courses that are developed by Earth Advantage (an independent, 3rd party certifier of green homes)
Audience
This course has primarily been designed for Real Estate Professionals.
Reviews
"I just completed an AMAZING training with Earth Advantage- WOW! This was one of the clearest, most practical, easiest to digest, and most fun certification courses ever! I will be able to apply the content directly to my work as a REALTOR.... Thank you Earth Advantage for a crystal clear view into home energy efficiency and the world of sustainable building. It was a pleasure!"
- Tracey Lockwood, Green Lynx Realty (Roanoke, VA)
"The Earth Advantage Broker course was excellent! (and I am hard to please) The complex information was communicated clearly without over simplifying it. I came away hopeful that I can make a difference. I look forward to further educational opportunities with Earth Advantage."
- Holly Burton, co-owner Urban Nest Realty (Portland, OR)

"Truly the best and most beneficial class I have ever attended for Real Estate. I want to thank Earth Advantage and Carina for providing this great class that will be an invaluable resource in my business, and even more so in my personal life! The class instructor, Taylor, is a superb communicator and passionate about the principles of sustainability. Thank you for your investment into my business and life!"
- Chris Bernard - Better Homes & Garden NW Living (Portland, OR)

"I have been in the business over 20 years and have taken many classes. This would rate on the top for long- lasting effect in my business and personal life. Since the class, my mind set has changed. I've told clients and agents this is the future. We all need to do our share. Thanks for the opportunity."
– Sherry Adcock | First Realty (Auburn, AL)

"Wonderful and pertinent class! The Earth Advantage Broker program is an indispensable tool for Realtors to professionally represent the new trends in building and design, and is invaluable in helping us to educate our clients on the durability, safety, and cost effectiveness of green products, practices, homes."
– Jenifer Jepson | The Hasson Company (Portland, OR)

"I would like to thank EarthAdvantage for the comprehensive look at the "world of home efficiency". This course gave an indepth look at each component that effects a home's makeup from conception to finish and considerations that a family would have to look into to make the appropriate decisions for their lifestyle and family. It also showed us the unique advantage in the marketing an energy efficient home that we have over others who have not taken the course. I would recommend that all Brokers and Realtors take this course and gain the EarthAdvantage!"
– Eugenic Lee | Your Realty Company (Montgomery, AL)
CEs & Cost
Online Course
Course Fee
$119 | General Admission
*Regularly $195 - Thanks in part to support from Energy Trust of Oregon.

Continuing Education
OR Real Estate Agency: 7 CEs
Earth Advantage Broker Renewal: 7 CEs
CCB: 7 CEs
Live Course
Course Fee
$195 | General Admission
*Regularly $295 - Thanks in part to support from Energy Trust of Oregon.
Group Discounts are available for 3 or more. Custom live courses can be delivered at realtor firm offices at a substantial discount. Email hkendall@earthadvantage.org to learn more. Additional discounts may be available - check 'Upcoming Sessions' above.

Continuing Education
OR Real Estate Agency: 14 CEs
Earth Advantage Broker Renewal: 14 CEs
CCB: 14 CEs
​Maintaining Your Accreditation
Brokers must earn 4 CEs in green real estate education every 2 yrs to maintain the EA Broker designation:
If you completed the EA Broker course before 12/1/13, your renewal deadline is 2/1/2016.
If you completed the EA Broker course after 12/1/13, your renewal deadline is 2 years from the last day of the class.
Renewals then re-occur in 2 year cycles.
There are several opportunities to satisfy the CE requirements:
Earth Advantage Courses​
If you took EA Broker before 2012, we highly recommend that you take the updated course again as a referesher. EA Broker is offered in both live and online formats.
You can visit our Education Calendar to browse courses currently being offered, or sign up for updates on other courses.
CEs for an Earth Advantage course will be automatically applied to your renewal after completion.
Approved Courses from Other Providers
You can browse this list of courses from other providers that Earth Advantage has approved.
You will need to submit the Accreditation Renewal Form if you take a course from a provider besides Earth Advantage.