SHP Project Showcase
Hear rapid-fire project presentations from graduates of the SHP accreditation training.
Overview
Join us for the second annual SHP Showcase where you'll hear rapid-fire project presentations from graduates of our Sustainable Homes Professional (SHP) designation training!
Tap into insights from some of the freshest minds and building best practices that SHP participants have to offer. Hear from speakers that are building industry professionals and who have been selected for their outstanding SHP Final Projects that illustrate different approaches to successful high performance design and building in residential construction.
The SHP Project Showcase is free of cost and open to NW audiences who are looking for both project inspiration and practical applications. Anyone who is SHP curious or a current SHP participant will also find the session to be highly valuable. If you are not already a SHP course participant, for a limited time you can use the code '100THANKS' to receive $100 off the SHP online course. See below for more information!

---
Project Showcase Presenters
Each speaker will have just 15-minutes to present on one or more aspects of their SHP final projects &/or any homebuilding projects they've done since taking SHP, with the overall goal of highlighting valuable real-world applications to an audience of their industry peers. SHP Instructor, Stephen Aiguier, will facilitate the session and attendee Q&A will follow. The projects to be showcased will have demonstrated compelling or exceptional features that align with the SHP training curriculum.
SHP graduates have completed extensive coursework with our expert instructors, toured under-construction high performance projects, learned from product demos and guest speakers with expertise in their fields, and have demonstrated their capacity to incorporate what they've learned into their professional work. Now it's your opportunity to learn from them!

Justin Wolverton
Noyes Development Co.

Project Spotlight:
Having earned his SHP Designation back in 2017, Justin focused on taking Noyes Development's most challenging homes from Earth Advantage (EA) Platinum to EA Zero Energy Ready! Now all of the homes Noyes builds meet the EA ZER standard. Justin leads Noyes' construction quality and homeowner relations/sales, so you will hear him speak about what this progression entailed, how building ZER homes brought value to their overall brand/prescence and referral sales, as well as how Justin and his team benefited from the SHP course and designation. He will also highlight their overall focus on educating their sales team, potential buyers, and homeowners on the importance of high performance building approaches (see more info via Noyes Development's educational videos
here
).
Melissa Mulder-Wright
Project Spotlight: As an eco-adaptive architectural designer and aspiring Phius Certified Consultant, Melissa will take a retrospective look at a completed, but un-built design provided for a client in rural Washington featuring as many off-grid aspects as possible due to concerns about frequent utility failures and wildfires in the area. This resulted in attention to site orientation for optimal solar benefit, a fully electric home, above code roof and wall assemblies, a ground source heat pump, Heat Recovery Ventilation (HRV), non-toxic material use, waste mitigation, and a rigorous integrated design process. Melissa states that "the majority of my clients have at least one health concern that is a focus for their design goals -- improving indoor air quality is central to the health of everyone!"
Daniel Durham
Durham Construction LLC

Project Spotlight: Daniel has chosen to showcase his own personal home, named 'Yume'. Yume is the Japanese word for "dream." Daniel came to select this name for two reasons: First, because it has been his lifelong dream to build his own home, and secondly, because it is a Japanese inspired modern home. This build is set to break ground in March of next year. Daniel will cover the importance of the Integrated Design Process (IDP) for Passive House Certification, as well as avoiding petroleum based insulation whenever possible, focusing on a quality envelope with a continuous air barrier and thermal boundary, resulting in improved indoor air quality.

---
Optional Happy Hour in Portland
We invite you to join us for an informal Happy Hour from 4-6PM on the same day as the Showcase. We'll be bringing together SHP participants from past, present, and future to network and celebrate their commitment towards high performance building.
Hopworks Urban Brewery (HUB) on Powell
2944 SE Powell Blvd
Portland, OR 97202
---
Not yet a Sustainable Homes Professional?
Register today! You too can gain an in-depth understanding of:
Module 1: Green Building Principles & Programs
Module 2: Applied Building Science Fundamentals
Module 3: High Performance Building Envelopes
Module 4: Mechanical Systems & Performance Testing
Module 5: Health, Materials & Water
High Performance Home Site Visits
Questions? Please contact us at education@earthadvantage.org or (503) 968-7160 x66.
When & Where
Thursday, April 6, 2023
9 AM - 10 AM (+ 30 minutes of optional Q&A)
4 PM - 6PM (optional in-person happy hour at HUB on Powell)

Live Webinar
Intended for NW audiences

CEs & Cost
Continuing Education
AIA LU/HSW: 1 CE (pending approval)
OR CCB: 1 CE (pending approval)
BPI: 0.75 units (pending approval)
ICC: 0.5 CE (pending approval)
Earth Advantage Broker Renewal: 1 CE
Accredited Green Appraiser Renewal: 1 CE

Course Fee
No cost (Regularly $29)

*This training made possible thanks to BetterBuiltNW
Audience
Architects, Builders/Contractors, Code Officials, Consultants, Developers, Program Representatives, Raters/Verifiers, Students, Subcontractors
Instructor(s)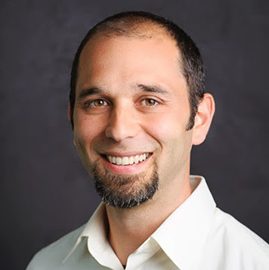 Stephen Aiguier: Stephen founded Green Hammer in 2002, evolving the business into a full service design-build firm committed to advancing the highest standards for green building. An SHP, Certified Passive House Consultant (CPHC), and building science expert, he has been a pioneer of Oregon's green building movement and has been involved with many of the nation's highest scoring LEED Platinum Homes and first residential and commercial Passive House buildings in the Pacific NW. Stephen has been invited to speak at every major green building conference across the country and he has taught the SHP course annually since 2010.
`