Mechanical Systems & Performance Testing (SHP Module 4)
Explore design and product options for home mechanical and energy systems.
Overview
This course will provide an exploration of the many design and product options for home HVAC and renewable power systems and an overview of load reduction approaches. Just as performance testing is necessary to verify the envelope's construction, testing and verification of mechanical systems are also key components to creating high-performance sustainable homes.
Course Features:
Day 1: Guest speaker presentation
​Day 2: Two site visits to certified green homes + blower door test
Want to learn more?
This course comprises Module 4 of our 6-month
Sustainable Homes Professional (SHP)
accreditation course. Attend all 6 modules and become a Sustainable Homes Professional!
Questions?
Contact Heather Kendall at
hkendall@earthadvantage.org
or (503) 968-7160 x20.
Learning Objectives
Understand the relative impact of various building components and system types on the total energy load of a house.
Become familiar with residential HVAC and renewable power system types, their applications, limitations, and benefits.
Explain lighting design approaches and technologies, as well as daylighting benefits and limitations.
Recognize various types of performance testing and verification techniques and analysis.
Complete room-by-room load calculations for an example house and select appropriate systems according to the project objectives.
When & Where
February 7-8, 2020
9:00 AM - 5:00 PM
Portland, OR
Earth Advantage Classroom
623 SW Oak Street, Third Floor, Portland, OR 97205 (
map
)
CEs & Cost
Continuing Education
AIA: 14 CEs
BPI: 7 units
CCB: 14 CEs
OCHI: 14 CEs
OR Real Estate Agency: 14 CEs
EA Broker Renewal: 14 CEs
AGA Renewal: 14 CEs
Course Fee
$275 | General Admission
*Training Reimbursements for Energy Trust Trade Allies may apply.
For more information on reimbursement, contact the trade ally coordinator at 1.866.365.3526 option 4.
Audience
Architects, Builders/Contractors, Developers, Engineers, Raters/Verifiers, Remodelers, Subcontractors, Third-Party Verification Program Staff
Instructor(s)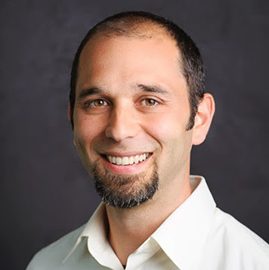 Stephen Aiguier: Stephen founded Green Hammer in 2002, evolving the business into a full service design-build firm committed to advancing the highest standards for green building. An SHP, Certified Passive House Consultant (CPHC), and building science expert, he has been a pioneer of Oregon's green building movement and has been involved with many of the nation's highest scoring LEED Platinum Homes and first residential and commercial Passive House buildings in the Pacific NW. Stephen has been invited to speak at every major green building conference across the country and he has taught the SHP course annually since 2010.
`