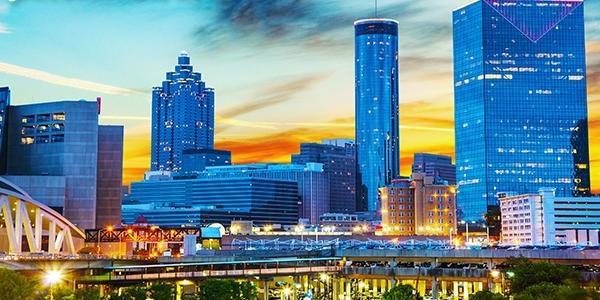 Energy Matters: New Training for Commercial Building Valuation
June 30, 2016 | 8:30 AM - 4:30 PM | Atlanta, GA
Overview

The increasing adoption of energy legislation by municipalities across the U.S. and the growing emphasis that investors place on the potential to increase value through energy efficiency has increased the pressure on appraisers to develop a thorough understanding of the role energy plays in the valuation process. As you may be aware, the City of Atlanta has committed to an energy reduction goal of 20% by 2020 in public and private buildings, and instituted an energy efficiency ordinance to benchmark and improve energy performance in commercial buildings.

To address this changing landscape, the U.S. Department of Energy (DOE) has partnered with Earth Advantage to offer a one-day training course, Energy Matters! in the Atlanta area on June 30, hosted at Southface Energy Institute. The training will assist appraisers in advancing their own expertise in analyzing energy characteristics, set them apart from their competition, and prepare them for upcoming trends that will affect the Atlanta market.

This 1-day training has been approved for 7 hours of Continuing Education (CE) credit in Georgia. Through the course, appraisers will learn:
The role of energy use and information in the appraisal process
The role energy is currently playing in investment decisions and how to analyze it as a factor in the three approaches to value
How to leverage a suite of three tools developed by DOE and U.S. Environmental Protection Agency (EPA) to access critical valuation information on the various aspects of energy and building performance
Armed with this information, appraisers will be better equipped to competently evaluate the role that energy and building performance play in the appraisal process and in estimating market value.
View the complete course outline >>

Registration Form below
Questions?
Contact Heather Kendall at
hkendall@earthadvantage.org
or (503) 968-7160 x20
CEs & Cost
$75 | Discounted Registration
(Regularly $149)
Audience
Appraisers, Consultants, Lenders, Real Estate Professionals
Instructor(s)

Theddi Wright Chappell : Theddi Wright Chappell, CRE, FRICS, MAI, AAPI, LEED AP, is CEO of Sustainable Values, Inc., a woman-owned business specializing in valuation consulting, due diligence, impact investing and optimizing real estate returns for her clients. The firm's emphasis is on identifying "value" in unique investment scenarios; including, but not limited to, assessing the costs and benefits, asset and portfolio value implications and upside potential related to energy efficiency and other sustainable strategies in the built environment.

Ms. Chappell is a national and international speaker and educator on the implications of green strategies on asset value. She co-authored the first seminar on valuing green commercial buildings for the Appraisal Institute and subsequently developed their two-day commercial course entitled, Case Studies in Valuing Green Commercial Buildings, which she teaches throughout the US. She also teaches the Appraisal Institute's course on Residential and Commercial Valuation of Solar. Her publication "High Performance Green Building – What's It Worth?" was created for, and widely disseminated by, the Cascadia Chapter of the US Green Building Council and the International Living Future Institute. She has developed and participated in numerous classes, presentations, webinars and training programs for a variety of clients including ULI, DOE, USGBC (Greenbuild), CREW, EPA, NAR, the Real Estate Roundtable, NYU Shack Institute of Real Estate, Bank of America and others.