Oregon ADU Zoning Updates: HB2001 & Portland RIP
Gain ADU implementation updates per OR House Bill 2001 & PDX Residential Infill Project
Overview
Join us for a special edition 1.5-hour ADU update webinar providing the latest in ADU zoning changes for Oregon housing markets.
Oregon House Bill 2001 was passed into law in 2019 thereby requiring Oregon cities with more than 2,500 people to update their ADU codes to eliminate occupancy requirements and off-street parking requirements by January 2020 (see
map of affected cities
and
overview summary
).
The City of Portland recently passed the Residential Infill Project that will result in a substantial overhaul of single family residential zoning regulations that was nearly five years in the making and that will go into effect in August 2021 (see infographic).

The changes under both the House Bill 2001 and Residential Infill Project are broad and sweeping in terms of ADU development opportunities on residential properties. This training will cover both of these legislative topics, and then provide an opportunity for people to consider how these zoning changes impact their development entitlements through live Q&A.
Q&A with Special Guests
The webinar will conclude with a 30-min Q&A session that will feature the primary webinar presenter, Kol Peterson, and the lead authors of the two regulations: Morgan Tracy, project manager for Portland's Residential Infill Project, and Ethan Stuckmayer, Senior Planner for Oregon's Department of Land Conservation and Development.
Kol Peterson (Instructor)
Kol has served on the technical and rules advisory committees for Oregon's House Bill 2001 to help revise residential zoning regulations to allow for middle housing throughout the state. Kol is the owner of Accessory Dwelling Strategies LLC, a company dedicated to ADU related education, advocacy and consulting. See below for complete bio.
Ethan Stuckmayer
Ethan is the Senior Planner of Housing Programs at Oregon's Department of Land Conservation and Development. In his role, Ethan leads the implementation of two landmark housing bills passed in the 2019 Oregon Legislature – House Bill 2001 and House Bill 2003. Ethan's background working as both a current and long range land use planner in Oregon brings a unique perspective to this statewide housing work. Prior to joining DLCD, Ethan worked in affordable housing policy at Oregon Housing and Community Services. Ethan holds a Master's in Community and Regional Planning from the University of Oregon.
Morgan Tracy, AICP
Morgan, a member of the American Institute of Certified Planners, has been actively involved in Oregon land use planning in both long range planning projects and development review for the past 25 years. He has worked for the cities of West Linn, Lake Oswego, Tigard, and has been with the City of Portland for the past 15 years in both the Bureau of Development Services and the Bureau of Planning and Sustainability (BPS). His previous work at BPS includes developing Portland's citywide tree policy, identifying development scenarios for the future high capacity transit line along Barbur Boulevard, and various other regulatory improvement projects for the City of Portland. Currently he is the staff project manager for Portland's Residential Infill Project, which seeks to increase the range of permitted housing types while lowering housing costs in single dwelling neighborhoods.
---
Gain ADU expertise and become an 'ADU Specialist'
Join us for the following 'All About ADUs' live webinar training opportunities to learn more about ADUs and gain information that will help you support homeowner/developer clients to understand site eligibility, development process and costs, and the return on investment of ADUs:
Sept. 9 & 11 | Seattle, WA
Sept. 30 & Oct. 2 | Oakland & Berkeley, CA
Oct. 7 & 9 | Seattle, WA
Oct. 21 & 23 | Portland, OR
Learn more and register here >>
Learning Objectives
Learn about the zoning changes occurring under Oregon's House Bill 2001 and Portland's Residential Infill Project
Gain insights into the ADU implications and development feasibility options for individual properties that will exist under these two new groundbreaking regulations
Understand the legislative process and rulemaking timelines for code implementation
When & Where
Wednesday, Oct. 14, 2020
9:00 AM - 10:30 AM
(Special Guest Q&A from 10-10:30 AM)
Live Webinar
CEs & Cost
Continuing Education
OR Real Estate Agency: 1.5 CEs
CCB: 1.5 CEs
AIA LU/HSW: 1.5 CEs
Earth Advantage Broker Renewal: 1.5 CEs
​Accredited Green Appraiser Renewal: 1.5 CEs
Course Fee
$15 | Regular Admission
$10 | Earth Advantage Accredited Professionals (EA Brokers, AGAs, SHPs), EA Builders, EA Builder sales staff
No cost | ADU Specialists

Questions? Please contact the EA Education Team at education@earthadvantage.org or (503) 968-7160 x60.
Audience
Appraisers, Architects, Builders/Contractors, Code Officials, Developers, Real Estate Professionals, Remodelers
Instructor(s)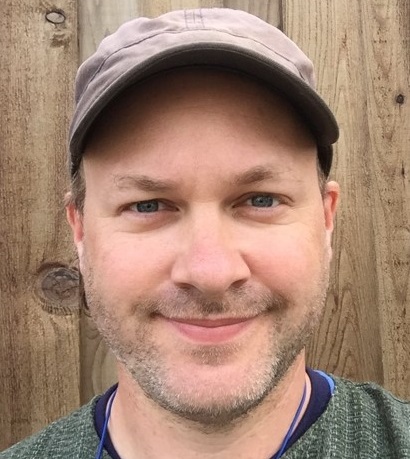 Kol Peterson: Owner of Accessory Dwelling Strategies LLC
Kol is the owner of Accessory Dwelling Strategies LLC, a company dedicated to ADU related education, advocacy and consulting. Kol edits and manages and AccessoryDwellings.org and BuildinganADU.com, websites that address ADU policy issues, best practices, and feature an array of ADU projects. He also teaches ADU classes through Earth Advantage wherein brokers can earn an ADU Specialist Designation. Kol also runs Portland's city-wide ADU tour, and does ADU related teaching, speaking and consulting for a variety of audiences.