All About ADUs
Gain Accessory Dwelling Unit (ADU) expertise and become an ADU Specialist.
Overview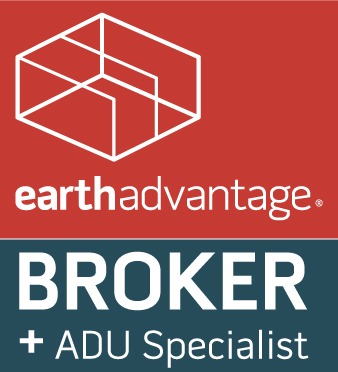 This half-day course is intended for brokers who are looking to increase their knowledge about Accessory Dwelling Unit (ADU) development and earn the ADU Specialist designation in order to respond to increasing client demand for properties with ADU potential.
Increasing rates of prospective home buyers are interested in building an ADU on their property, and brokers on the cutting edge of this emerging development trend will be able to help homeowners/developers understand site eligibility, development process and costs, and the return on investment of ADUs. This course is intended to help brokers understand the basic planning and building regulations for ADU development in Portland in order to better assist their clients.
Become an ADU Specialist!
Display your tiny home expertise and credentials with our ADU Specialist designation. You must be an
Earth Advantage Broker
, take this All About ADUs course, and pass the ADU Exam to earn the ADU Specialist credential. Here's how it works:
Already an EA Broker? Attend the All About ADUs course & take the ADU Exam.
Not yet an EA Broker? Attend the All About ADUs course, complete EA Broker (either online for 7 CEs or live for 14 CEs) & take the ADU Exam for free!
Questions? Contact Heather Kendall at hkendall@earthadvantage.org or (503) 968-7160 x20.
Learning Objectives
Understand what makes a property ADU-ready/eligible
Learn what is involved in the process of getting approved to build an ADU
Analyze taxation, valuation and financing options for ADUs
Understand the ADU design, permitting, and building process (attached, detached, and garage conversion)
Gain access to resources to help your clients plan for their ADU (including a budget sample, contract types, development rebate programs, and more)
Get answers to your ADU-specific questions & network with other brokers about this specialized topic
When & Where
Friday, January 12, 2018
8:30 AM - 12:30 PM
Portland, OR
Earth Advantage Classroom
623 SW Oak Street, Third Floor, Portland, OR 97205 (map)
CEs & Cost
Continuing Education
OR Real Estate Agency: 4 CEs
Earth Advantage Broker Renewal: 4 CEs
CCB: 4 Series B CEs
AIA: 4 LU/HSW CEs

Course Fee
$85 | Earth Advantage Brokers, EA Builder sales staff, & Energy Trust Real Estate Allies
$95 | General Admission
Accreditation Exam Fee (optional)
$29 | General Admission (EA Broker designation as prerequisite)
Special Pricing
$119 | EA Broker course + ADU Exam
Not yet an EA Broker? Take the online EA Broker course & get the ADU exam FREE! (regularly $138)
Audience
Real Estate Professionals
Instructor(s)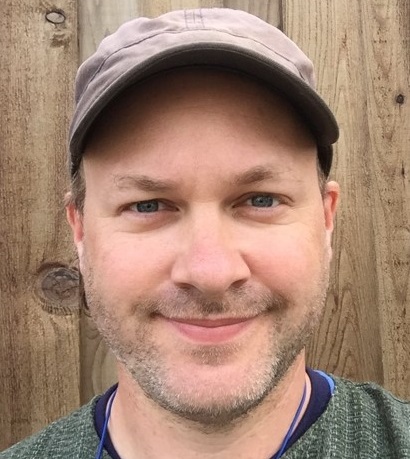 Kol Peterson: Owner of Accessory Dwelling Strategies LLC
Kol is the owner of Accessory Dwelling Strategies LLC, a company dedicated to ADU related education, advocacy and consulting. Kol edits and manages and AccessoryDwellings.org and BuildinganADU.com, websites that address ADU policy issues, best practices, and feature an array of ADU projects. He also teaches ADU classes through Earth Advantage wherein brokers can earn an ADU Specialist Designation. Kol also runs Portland's city-wide ADU tour, and does ADU related teaching, speaking and consulting for a variety of audiences.