All About ADUs
October 7, 2016 | Bend, OR | 1:00 PM - 5:00 PM
Overview
This half-day course is intended for real estate, building and design professionals looking to increase their knowledge about Accessory Dwelling Unit (ADU) development in Bend. Earth Advantage Brokers may also take an exam and earn the ADU Specialist designation in order to respond to increasing client demand for properties with ADU potential.

The number of ADUs being developed in Bend is on the rise thanks to a recently approved measure by the Bend City Council that makes it easier, more predictable, and less expensive for homeowners to build an ADU. Though we are only part way through 2016, more ADUs have already been developed this year than in any previous year and this recent Bend Bulletin article shows permit applications are increasing exponentially. Meanwhile, in the summer of 2016, the Oregon Department of Revenue has codified some important rules around the proper property taxation treatment of ADUs.

Realtors, builders and designers on the cutting edge of this emerging development trend will be able to help homeowners/developers understand site selection, development process, costs of development, and the return on investment of ADUs.

This course will be taught by Portland-based ADU expert Kol Peterson, who has been teaching this class in the Portland region for more than three years. Kol also teaches a day long ADU class for homeowners and runs Portland's city-wide tour of ADUs taking place on Sept. 17 & 18.

Learn more about this class and how to earn the ADU Specialist Designation >>
Questions? Contact Heather Kendall at hkendall@earthadvantage.org or (503) 968-7160 x20
CEs & Cost
Course Fee
$85 | EA Brokers & COAR Members
$95 | General Admission
ADU Specialist Exam Fee (optional)
$29 | General Admission
Special Offer: EA Broker + ADU Exam
$199 | Not yet an EA Broker? Take the
EA Broker course
live in Bend & get the ADU exam FREE! (regularly $228)
Audience
Architects, Builders/Contractors, Home Inspectors, Real Estate Professionals
Instructor(s)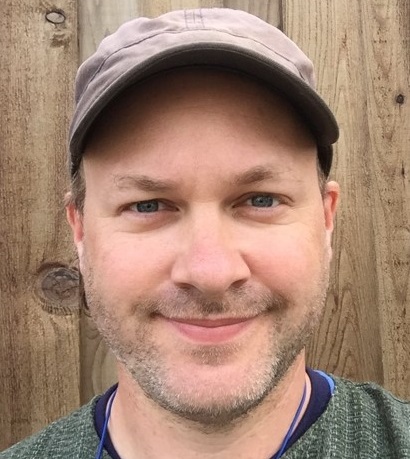 Kol Peterson: Owner of Accessory Dwelling Strategies LLC
Kol is the owner of Accessory Dwelling Strategies LLC, a company dedicated to ADU related education, advocacy and consulting. Kol edits and manages and AccessoryDwellings.org and BuildinganADU.com, websites that address ADU policy issues, best practices, and feature an array of ADU projects. He also teaches ADU classes through Earth Advantage wherein brokers can earn an ADU Specialist Designation. Kol also runs Portland's city-wide ADU tour, and does ADU related teaching, speaking and consulting for a variety of audiences.