Green Construction Career Pathway & Employer Networking Event
Learn about career pathways and network with employers in residential green construction
Overview
Join Earth Advantage, Energy Trust of Oregon and the Portland Metro Home Builders Association for this special career pathway training + employer networking event that will take place at the annual BuildRight Conference at the McMenamins Kennedy School on April 20, 2022.


This event is designed to provide pre-apprenticeship students with advanced green building training, prepare them for a possible career in residential construction, and bring them together with energy efficiency contractors and industry employers who are attending the BuildRight Conference (builders, remodelers, developers, specialty contractors and other industry professionals).

The full day of training will include:
Career Pathway Training on residential green construction
Panel Discussion + Q&A with energy efficiency contractors representing diverse backgrounds/trades
Tabling Exhibits on energy efficient home retrofits, new construction & home energy rating
Meet and Greet sessions with prospective employers
Networking Opportunities during complimentary lunch, sponsor hall, closing keynote, and reception
Important Note: Registration is only available for past/current students from each of Earth Advantage's pre-apprenticeship training partners listed below (unless prior approval has been granted to another partner). Space is limited as a certain number of seats are available for each partner organization.


---
Market Demand for Green Building Professionals
To meet current and future demand, the construction industry workforce will need to be more diverse, skilled, and younger than ever before.
At the same time, the current state and future trajectory of the housing market is rapidly advancing towards higher performing green building practices and energy efficiency standards.
In large part, this is thanks to nationally-recognized and pioneering policies/programs in the Portland Metro Area that prioritize equitable access to healthy, comfortable, energy saving homes for all, such as the
Portland Clean Energy Fund (PCEF)
. This is in combination with other market forces taking hold across Oregon and the Northwest region that are driving people towards green + clean buildings, such as:
Energy code advancements every three years
Mandatory Home Energy Score policies
(in Portland, Milwaukie, & Hillsboro)
Rapid evolution in building systems/technologies
Utility programs and cash incentives
Overall growing consumer demand
---
Why Attend?
Students who attend this event from the various pre-apprenticeship training programs will benefit from the advanced training, career guidance, and employer networking that will take place at this popular conference that centers around energy efficient construction. Join us and explore what it can look like to orient your future trajectory towards the residential green building industry.
Ensuring that a highly diverse and qualified Oregon workforce is trained to meet this current/future green construction demand will be critical to advancing these sustainable practices and providing equitable employment opportunities for historically underserved populations.
Gaining this critical green building knowledge and Earth Advantage's
'Green Building Trainee'
certification/credential will make new tradepeople more attractive and valuable to future employers.
Interested in becoming a Green Building Trainee?
Students that complete our 2-day
Green Construction Workforce Training
program (offered within the existing pre-apprenticeship programs) and pass an credential exam will earn our
Green Building Trainee
accreditation. The credential provides a certificate of completion, logos, and a listing in EA's
registry of accredited professionals
that can be included in a job seeker's portfolio and provided to prospective employers. Students, partners and employers have said they find value in professional accreditations provided by
Earth Advantage
, a trusted third-party green certification program.
---
Event Segments
Career Pathway Training
James Metoyer, Workforce Development Training Manager for Earth Advantage, will walk students through in-depth info on green building career pathways and provide guidance for students to participate in the employer networking sessions.
Panel Discussion + Q&A
Students will hear from energy efficiency contractors representing diverse backgrounds/experiences in residential construction, and have an opportunity to ask questions about career trajectories and day-in-the-life activities:
Jackie Zusi-Russell - Residential Energy Consultant, Earth Advantage (home retrofit)
Mundo Delgado - Site Manager, Noyes Development (new construction)
Casey Phillips - Quality Assurance Specialist, Energy Trust of Oregon (energy rating & utility programs)









Tabling Exhibits
Students will get an up close look at interactive exhibits that will demonstrate various building technologies/equipment for the different residential sectors (new construction, home retrofit, and energy rating). Time will be provided for one-on-one conversation, Q&A, and learning about day-to-day experiences with these contractors.

Meet and Greet
Two rounds of structured networking will be provided for students to engage with prospective employers in the residential industry (builders, remodelers, developers, specialty contractors and other professionals) who are attending the BuildRight Conference. Students will be provided coaching support beforehand and will benefit from the opportunity to learn from employers about their work and express any interests they have in specific residential job areas.
Networking opportunities
Students will be able to interact with the larger BuildRight Conference and its attendees via access to the dining hall (includes complimentary lunch), sponsor hall, closing keynote speech, and post-conference reception.
BuildRight Conference & COVID-19
The Portland Metro HBA is responsible for hosting the conference and is working to provide safe in-person events during the pandemic environment. The HBA asks that anyone who has cold or flu-like symptoms, or who has been exposed to someone with Covid-19 in the last five days, please refrain from attending the conference.
When & Where
Conference Event (In-Person)
April 20, 2022
8:00 AM - 3:00 PM
(Optional keynote and networking reception 3:00 - 5:00 PM)
McMenamins Kennedy School
5736 NE 33rd Ave
Portland, OR 97211
(Map)
Instructor(s)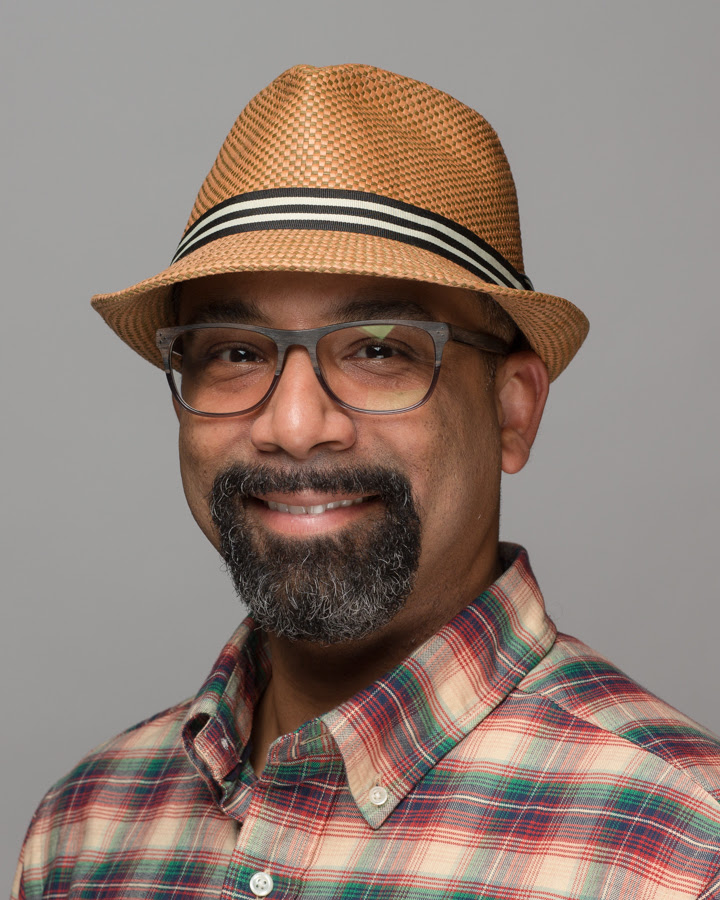 James Metoyer: Executive Director at EnerCity Collaborative
James guides ECC's to ensure the financial, environmental, and health benefits of a clean energy economy are fully realized in BIPOC, underserved, and frontline communities. He brings over 11 years of experience working in energy efficiency and has earned several industry-recognized credentials including BPI, PTCS, SHP, Home Energy Score, HERS Rater, and LEED Green Rater. Metoyer helped develop and deliver the Green Building Trainee Accreditation at Earth Advantage to youth training/pre-apprenticeship programs across Oregon, that serve historically underserved and under-represented populations in the construction industry. His passions are teaching students about energy efficiency, bridging the gap between the medical industry and the built environment to create healthy outcomes, and working to ensure that historically underserved populations have equitable access to healthy, safe, durable, sustainable and energy efficient housing. James is a son of the Cane River Créole community of Isle of Brevelle.