Partner Event: Help Your Clients Make Energy Efficiency Decisions
Learn what energy efficiency and high performance means in today's building industry.
Overview
Join Energy Trust of Oregon for this webinar to learn how to help your clients save on energy costs by providing energy-efficient solutions to homebuyers and sellers.
More than 2 out of 3 realtors say it's valuable to promote energy efficiency in home listings, according to the
2018 Sustainability Report
from the National Association of Realtors. The report demonstrates a growing consumer interest in energy efficient homes that is driving a dialogue between agents and homebuyers and sellers.
Are you prepared to meet this increasing client demand and communicate the features and benefits of energy efficiency?
This 1-hr class provides brokers with a basic understanding of what energy efficiency and high performance means in today's building industry by examining the EPS (Energy Performance Score) and other Energy Trust of Oregon programs, incentives and resources that are available to brokers and consumers in the region.
Additional Opportunity
- Attendees are also invited to join Energy Trust after the webinar for free
'Energy Efficient Home Site Visit'
trainings in
Bend
& Roseburg (TBD). RSVP is required.
Learning Objectives
Learn how to leverage energy efficiency programs available to home buyers/sellers of new homes and retrofits
Access resources to help you support your clients seeking energy-efficient products and upgrades
Leverage EPS™, an energy performance scoring tool, to sell top-quality newly constructed homes
Understand how energy efficient homes provide savings, comfort, health and durability benefits
Gain tips on marketing energy efficiency to your customers
When & Where
Tuesday, September 24, 2019
9:30 AM - 10:30 AM
Live Webinar
CEs & Cost
Continuing Education
OR Real Estate Agency: 1 CE
EA Broker Renewal: 1 CE
Course Fee
$29 (
Registration fee collected by Oregon Association of Realtors)
Questions?
Contact Heather Kendall at
hkendall@earthadvantage.org
or (503) 968-7160 x20.
Audience
Real Estate Professionals
Instructor(s)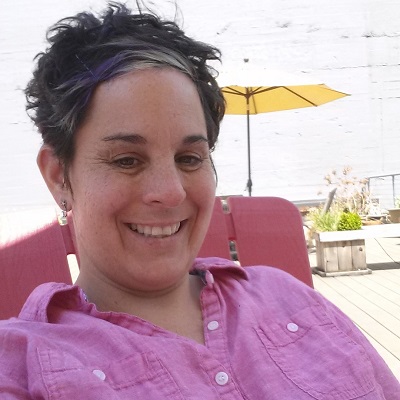 Heather Kendall: Heather is the Education Coordinator at Earth Advantage. She manages the coordination and delivery of Earth Advantage live and online course offerings, teaches classes to Real Estate Professionals and assists in the development of course curriculum. Her experience includes the development and delivery of topics relating to energy efficiency, renewable energy, electric vehicles and recycling. Heather has a Bachelor of Science in Environmental Science from Southern Oregon University and Bachelor of Arts in English from the University of Utah.