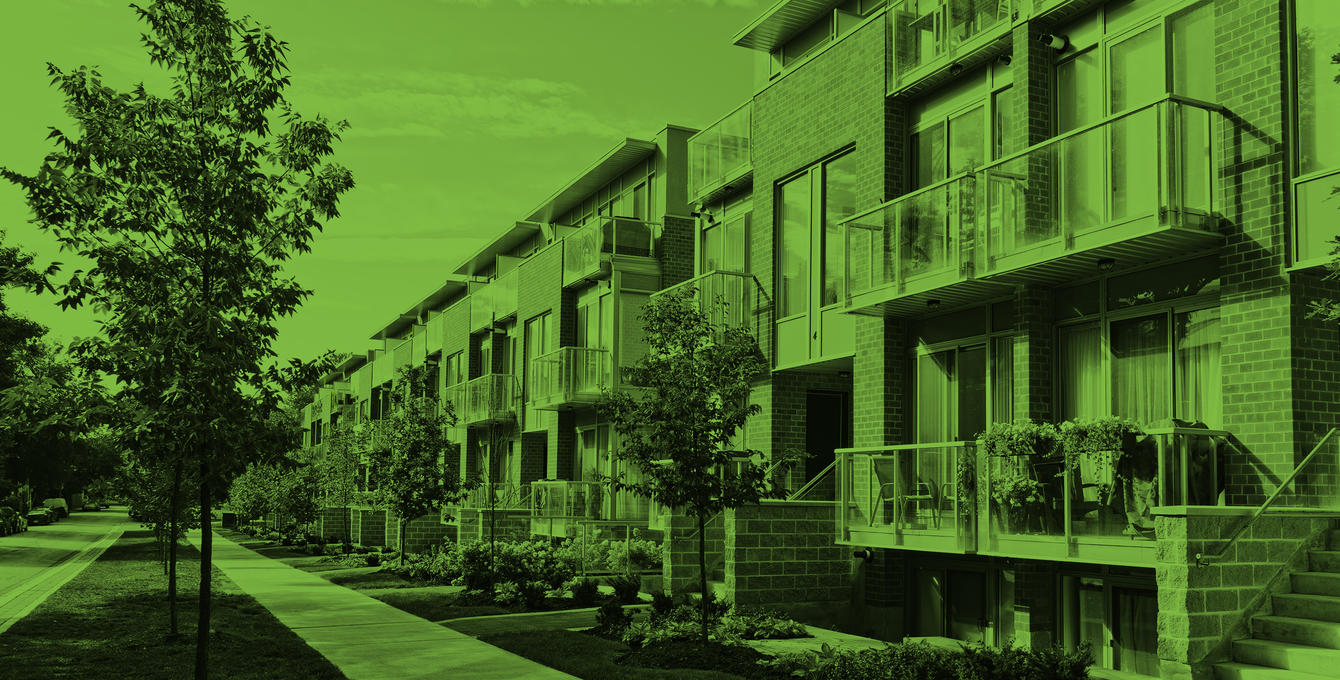 Building Stories —
Conversations on Sustainable, Energy
Efficient Buildings
Welcome to Building Stories
This is where we'll do a deeper dive on the issues that impact sustainable homebuilding, from green certifications to embodied energy. We'll be posting compelling articles and case studies that highlight the challenges that we face in our effort to lower the environmental impact of dwellings dramatically in the next ten years. Every month or less, we'll share long-form articles by Earth Advantage staff and guest authors to advance the collective knowledge on sustainable buildings. We hope you'll return often to gain unique insights into the science and design of the places in which we live.

We are proud to announce that
the Net Zero home
built at Pringle Creek Community is the first home in Oregon to be awarded LEED® Platinum certification with the new v4.1 standards rated by Earth Advantage. The United States Green Building Council (USBGC) strives to continuously improve upon current standards, and v4.1 is the next level in that effort.
This Net Zero home was built by
Better Builders of Oregon (BBO)
, a company that has specialized in Insulated Concrete Forms (ICF) construction for almost 30 years. BBO uses 100% recycled polystyrene, which is expanded with steam and formed into building blocks. When the home is being built, the blocks are stacked like Lego's to form the exterior of the home. Concrete is poured between the polystyrene blocks, which forms an extremely stable and energy efficient home. An added bonus is that the thicker walls also create deep window sills. Aligned with new LEED® v4.1 standards, this Net Zero home is a modern feat of excellence that pushes beyond materials to another level that assures that the new owners will live in home that is healthy for them and the earth.
The president and CEO of USBGC,
Mahesh Ramanujam explains further what LEED v4.1
is set out to do. "As the global green building market has evolved, we must evolve with it….The heart of the green building community's efforts must go well beyond construction and efficiency, and the materials that make up our buildings. We must dig deeper and focus on what matters most within those buildings: human beings. And this is what LEED® v4.1 strives for. The standard we are most committed to raising is that of the quality of life itself—for every member of this community, and in populations spanning every corner of the planet."
Pringle Creek Community is a neighborhood inspired by nature, innovation, and community. Their amenities count toward certification of each home built because the whole neighborhood is built with nature in mind. Beginning with having over a third of the community dedicated to green space. This green space includes amenities like the urban farm and glass houses, that offers 25 shares in community supported agriculture (CSA), a farm stand, and indoor and outdoor gardening plots for residents. There's also orchards, blueberry patches, towering Sequoias, and a babbling creek. Nature is a crucial component to making Pringle Creek Community a sustainable development.
This Net Zero Home also has other qualities illuminated by v4.1 standards, which includes scoring points on location and transportation. It received points on community resources including calculating the proximity to schools, and providing an existing infrastructure for alternative transportation such as biking and walking interconnected pathways that run throughout the community. Rainwater and nontoxic pest control, and water efficiency were also areas it scored well. A regional category was also added in with v4.1, and this goes even deeper into analysis with our specific Pacific Northwest region, and it received a perfect score card in that area. This category examined areas like annual energy use and outdoor water use.
Pringle Creek Community has been championing sustainability since their very beginning. Along with the first LEED® Platinum certified community center in the nation, at one time, the largest installment of pervious pavement in the country, a geothermal water loop used for cooling and heating our homes, and an urban farm – innovation is deeply rooted in this community. Pringle Creek is honored to be the first LEED® Platinum certified home in Oregon under these rigorous and valuable v4.1 standards. And, as being a part of the global leadership standard, they will continue striving toward greatness.