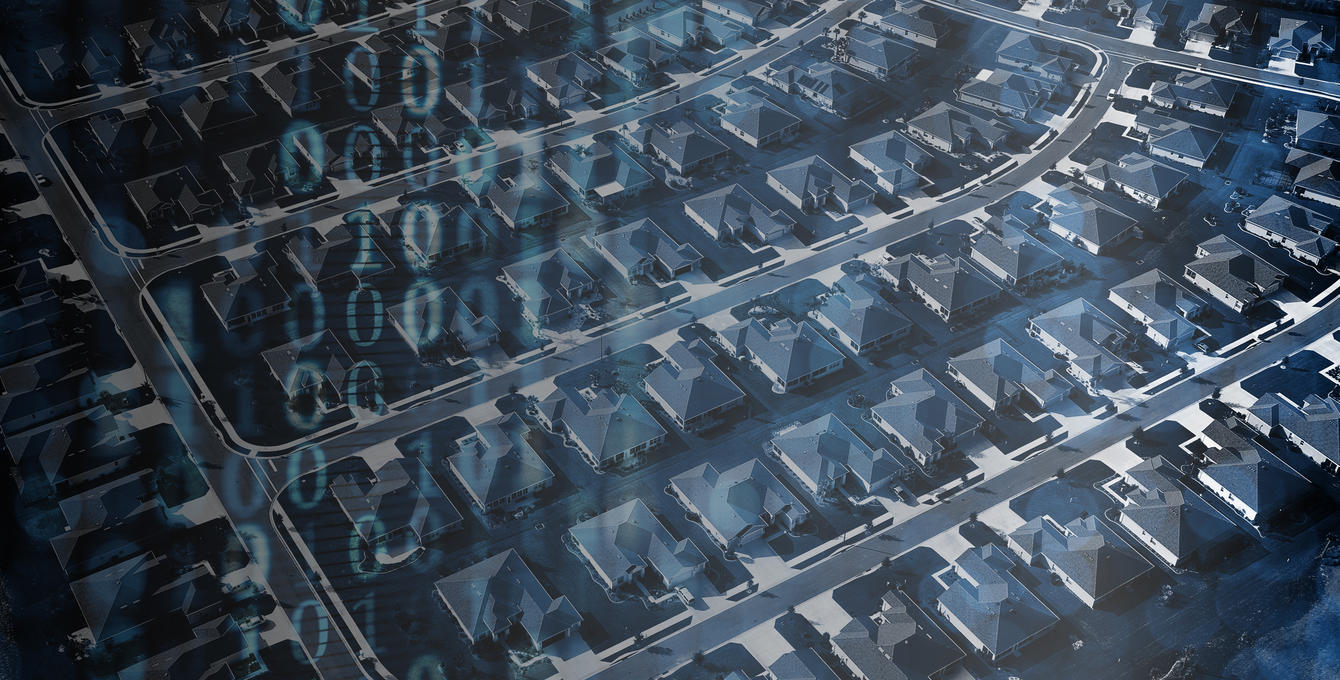 Green Building Registry®
Home Asset Data for
the Real Estate Market
Since 2017, the Green Building Registry® (GBR), a DaaS (data-as-a-service) platform, has provided green and energy efficiency home data to homeowners, real estate agents, appraisers, and lenders across the US.
In order to value the green, renewable, and energy efficiency assets of a home, a homebuyer needs trustworthy data at the time of sale. As more homes receive home energy assessments, have rooftop solar and batteries installed, and receive home certifications, it is critical that information is accurately displayed in a real estate listing.
The Green Building Registry has formed data sharing agreements with trusted green data sources across the country. We built an API that can autopopulate that data into any multiple listing service in the country. Since the data is coming from its originating source, appraisers and lenders can trust the veracity of the information and appropriately consider it in the valuing and lending stages of home sales and purchases.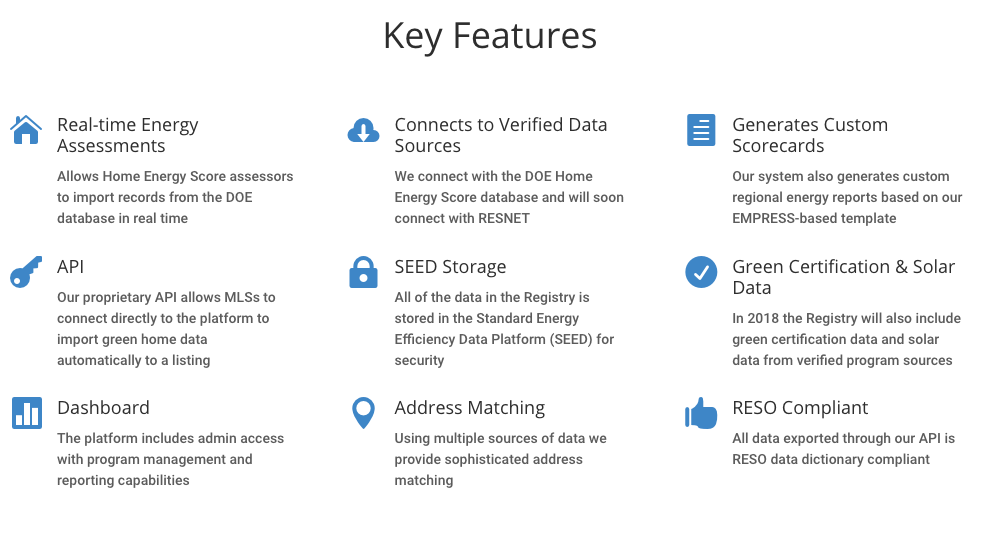 View the Green Building Registry public website to search for a home's data.
We provide energy efficiency and green home data across the US from a variety of data partners.
Software Development for the Energy Efficiency World
For over ten years Earth Advantage has been involved in developing software solutions for the energy efficiency market and contributing code to major Department of Energy building data platforms. We're available to work with your organization on custom software solutions that advance the energy efficiency and green building industry.
In 2009 we developed our own leading home energy assessment tool called CakeSystems® which was based on the most accurate energy modeling algorythm at the time—
SIMPLE
. In 2016 we sold that platform so that we could reinvest in other market-driving tools. In 2017 we launched the Green Building Registry® a DaaS platform focused on moving green and energy efficiency home data into the real estate market from verified sources.
Other projects have included work on the
SEED® platform (Standard Energy Efficiency Database platform)
where we contributed to core open source code as well as built custom scripts to allow users to automatically process their building data through the DOE's Building Energy Asset Score and then store that data in a SEED instance. We are also a certified SEED® platform host currently hosting the City of San Diego and the City of Portland. In 2015 we redesigned and built the user interface for the DOE's
Building Performance Database
hosted at Lawrence Berkeley Labs. Just this year (2020) we rebuilt the BPD user interface greatly improving its useability and enabling greater stability as well as taking over the hosting service for that interface. In the past we have also contributed work to the
Commercial Building Energy Saver (CBES) tool
.
Contact Erik Cathcart regarding your software development needs.
---