Earth Advantage Broker
Become an Earth Advantage Broker & gain green home expertise.
Overview
The Earth Advantage Broker accreditation course provides real estate professionals with a competitive edge in communicating features and benefits for green and energy efficient home opportunities in their market.

Portland Market Trends
The green home market in Portland is booming. Over 10,500 homes in Portland have received a Home Energy Score since the start of 2018 describing their energy use and upgrade opportunities. On top of that, more than 1 in 3 new homes built in Oregon that have earned an EPS® from Energy Trust of Oregon (averaging 22% better than code-built homes).

Are you prepared to meet increasing homebuyer demand for healthy, comfortable, efficient homes?
A nationwide study in 2016 found that 81% of people who expect to buy a new home in the next two years say higher energy efficiency would cause them to choose one home over another AND that they would be willing to pay more for a healthier home. The big picture shows a dramatic rise in the popularity of green and energy efficient homes that provide a healthier living environment and greater energy, water, and resource efficiency. Stay on top of your game by becoming an Earth Advantage Broker so you can continue to exceed homebuyer expectations with savvy information and recommendations.

A Newly 'Remodeled' Training
Earth Advantage Broker underwent a deep retrofit in 2018 and now provides the most relevant and must-know green home information designed to help real estate professionals.
New resources. New activities. New modular approach:
Learn how to upgrade or sell a green home and market yourself as a green professional
Homebuyers and sellers rely on their real estate agents to provide influential guidance, and yet NAR's
2019 Sustainability Report
shows that only 4 in 10 brokers said they were comfortable answering questions about home performance and efficiency. Being a 'green professional' means you are ahead of the curve and understand how houses are changing. In order to best serve your clients, you will be expected to have earned a green designation proving that you have knowledge of the green home market, can discuss green features and benefits, and recommend the best ways to upgrade.
Earn the Earth Advantage Broker accreditation
Take the course & pass the accreditation exam in order to become an EA Broker. Earth Advantage provides marketing support in the form of logos and a professional listing on the
accredited professionals registry
to help you display and promote your green credential to future clients.
Maintaining Your Accreditation
Brokers must earn 4 CEs in green real estate education every 2 yrs to maintain the EA Broker designation. Earth Advantage regularly offers high quality, relevant education courses via in-person, online and webinar formats.
Learn more here>>
Learning Objectives
Communicate the benefits of different must-know products and features to clients with varying values and needs
Recommend home upgrade options, incentives, rebates, and ROIs
Understand the ins-and-outs of a green home
Market and explain green home certifications and energy scores
Gain resources for financing and appraising green homes
Benefit your clients by providing timely solar PV info
BENEFITS
Become a trusted advisor for your clients
Gain more referrals and differentiate yourself as a green professional
Access Earth Advantage Broker logo, marketing support, manual, and resource guide
Receive customer leads through Earth Advantage's directory of accredited professionals
Gain membership to the Earth Advantage Broker network of over 2,000 brokers across 10 states
Earn discounts on future Earth Advantage courses and events
When & Where
Tuesday, April 30 - Wednesday, May 1, 2019
1.5 Days Classroom + Green Home Site Visit
April 30

Classroom (9:00 AM - 5:00 PM)

May 1

Classroom (9:00 AM - 10:00 AM)
Green Home Site Visit (10:00 AM- 12:00 PM) (location TBD)
Classroom (1:00 PM - 5:00 PM)
Portland, OR
Earth Advantage Classroom
623 SW Oak Street, Third Floor, Portland, OR 97205 (
map
)
CEs & Cost
Course Fee
$145 | General Admission (regularly $245)
*Made possible in part by support from Energy Trust of Oregon
$20 off per person of groups of 3 or more


Continuing Education
OR Real Estate Agency: 14 CEs
Earth Advantage Broker Renewal: 14 CEs

Audience
Real Estate Professionals
Instructor(s)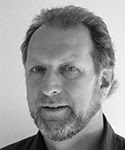 Bruce Sullivan: Bruce operates BASE zero, LLC to promote greater sustainability in residential construction through training, consulting and direct service to contractors. He has been involved in energy efficient construction since 1983. He has worked for Earth Advantage Institute (EAI), Oregon State University Extension Service, Eugene Water & Electric Board and Iris Communications, Inc. He has been the primary content developer for EAI education programs, including Sustainable Homes Professional certification, Building with Ducts Inside Conditioned Space curriculum and the net-zero energy homes program. In 1996, he started Oikos.com one of the world's first web sites dedicated to green building. In 2006, Bruce's personal high-performance residence was honored with the NAHB Research Center's EnergyValue Housing Award and the NAHB Green Building Award. Construction on his most recent project, a small zero energy home was completed in September 2015.