Earth Advantage Broker (old page/hidden)
Become an 'EA Broker' & gain green home expertise to meet consumer demand.
Overview
The Earth Advantage Broker (formerly S.T.A.R.) accreditation course provides real estate professionals with a competitive edge in communicating the benefits of green and high performance home features in their market. Earth Advantage Brokers have gained the knowledge to identify green features and recommend savvy upgrades in order to provide their clients with access to homes that provide a healthier living environment and greater energy, water, and resource efficiency.
Take the course & pass the accreditation exam to earn the Earth Advantage Broker designation!
Earth Advantage provides marketing support in the form of logos and an professional listing on the accredited professionals registry to help you display and promote your green credential to consumers.
Energy Trust of Oregon - Real Estate Ally Network
Earth Advantage Broker is a qualified prerequisite for brokers interested in joining the Real Estate Ally (REA) Network with Energy Trust. There is a REA Orientation that is separate from the online EA Broker course, and can be taken as a 1-hour free webinar. Check the Energy Trust Calendar for upcoming webinars.
Questions?
Contact Heather Kendall at
hkendall@earthadvantage.org
or (503) 968-7160 x20
Learning Objectives
Become a trusted advisor for your clients by learning to communicate the benefits of different products and features to clients with varying values and needs
Gain valuable resources and tips for upgrading that fixer-upper into a more efficient, comfortable, durable, healthy home
Provide your clients with information on incentives, rebates, financing and certifications
Learn how to market yourself as a green professional and gain more referrals
Benefits
https://www.earthadvantage.org/training/course/earth-advantage-broker.htmlDifferentiate yourself in the marketplace and expand your business opportunities with the Earth Advantage Broker accreditation and use of logo
Satisfy prerequisite to becoming an Energy Trust of Oregon Real Estate Ally!
Access the Earth Advantage Broker Manual and Resource Guide
Receive customer leads through Earth Advantage's directory of accredited professionals.
Gain membership to the Earth Advantage Broker network of over 1,900 brokers across 10 states
Discounts on future Earth Advantage courses and events
Access to premier quality, relevant education courses that are developed by Earth Advantage (an independent, 3rd party certifier of green homes)
When & Where
Online course available on-demand
CEs & Cost
Course Fee
$119 | General Admission
*Regularly $295 - Thanks in part to support from Energy Trust of Oregon.
Continuing Education
OR Real Estate Agency: 7 CEs
Earth Advantage Broker Renewal: 7 CEs
CCB: 7 CEs
Earth Advantage Broker is also offered in live classroom format (offering 14 CEs; course fee is $195). Click here and check 'Upcoming Sessions' to see if any courses are being offered in your area.
Audience
Real Estate Professionals
Instructor(s)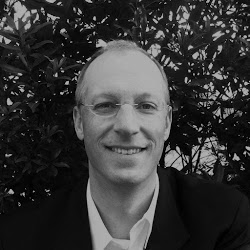 Taylor Watkins: Taylor has been a certified residential appraiser in the Portland and Southwest Washington region for over 20 years. He owns one of Portland's first net-zero homes, the "Rose House." Taylor frequently serves as a consultant and expert around the country on green home valuation issues, including a study he conducted for Energy Trust of Oregon on the impact of photovoltaic panels on a home's appraised value. He created and instructs the Appraising Green Homes courses that comprise EA's Accredited Green Appraiser designation, as well as teaches the Earth Advantage Broker (formerly S.T.A.R. - Sustainability Training for Accredited Real Estate Professionals) course in Oregon, Washington, Alabama, and Virginia.