Assessor Orientation
Mandatory for participating assessors of the City of Portland's Home Energy Score program.
Overview
Agenda:
Introductions
City of Portland home energy report components: How to communicate these elements to clients and real estate brokers.
Green Building Registry tool: Generating compliant City of Portland home energy reports and accessing other functionality.
Q & A
Prerequisites:
Must have ALREADY completed the following steps:
Complete STEP 1. Obtain and verify qualifying US DOE credentials.
Complete STEP 2. Complete Home Energy Score Simulation training.
Complete STEP 3. Obtain and verify home energy assessor CCB certificate.
Complete STEP 4. Complete the home energy assessor participation agreement.
Required for Participation:
Laptop or Tablet (Please bring the tool that will be used to generate a home energy score)
When & Where
Thursday, January 18, 2018
2:00 PM - 4:00 PM
Portland, OR
Earth Advantage Classroom
623 SW Oak Street, Third Floor, Portland, OR 97205 (map)
CEs & Cost
Continuing Education
BPI: 1 unit
CCB: 2 CEs
OCHI: 2 CEs

Course Fee
$75 | General admission
Audience
Home Inspectors, Raters
Instructor(s)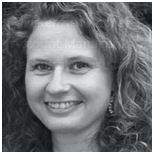 MacKenzie Winchel: MacKenzie is a project manager and quality assurance provider for energy scoring programs throughout the US. She is managing the onboarding and quality assurance of assessors in the Portland Home Energy Score program. MacKenzie is certified as a US Department of Energy Home Energy Score Mentor and QA Provider. Her experience includes project management on Home Energy Score program implementation, energy label development, Simulation Training and Test, quality assurance and data analysis for multiple energy scoring programs.