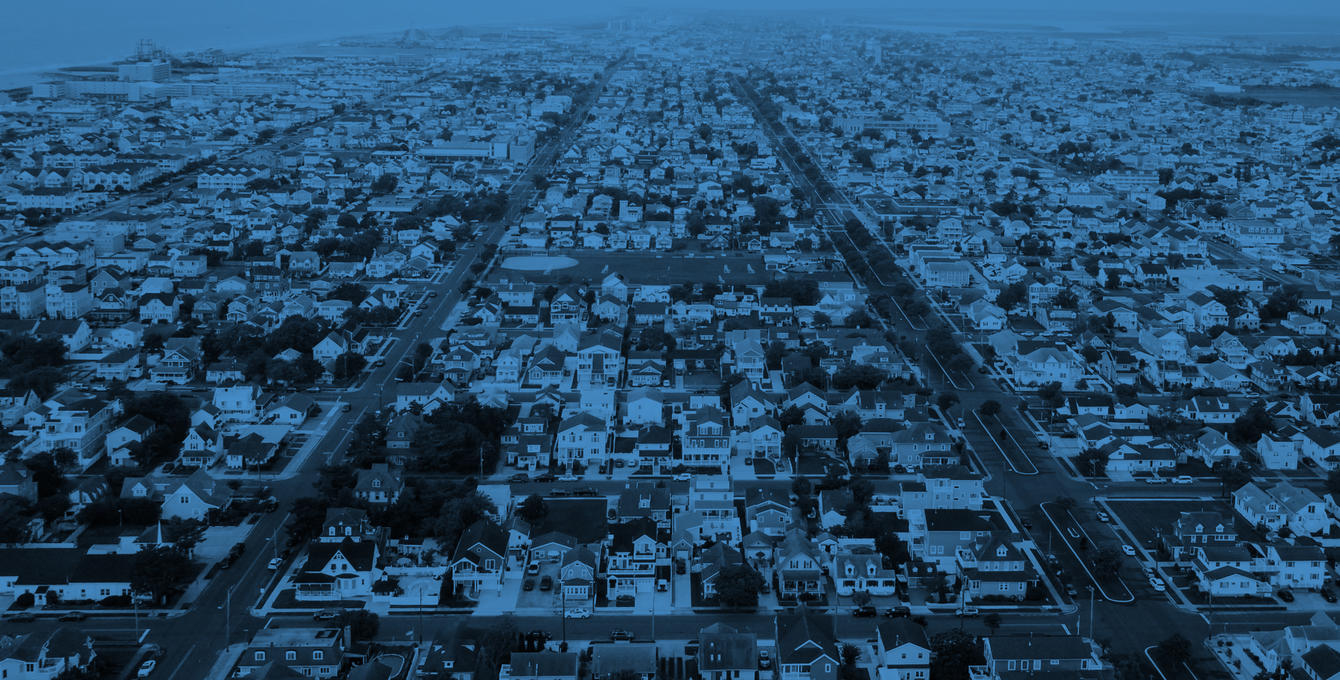 Green Building Registry®
Verified Home Data for the
Real Estate Market
Easy / Secure / Verified
Since 2017, the Green Building Registry has provided home data, verified from the source, at the time of sale to the real estate market.
---

The platform allows DOE Home Energy Score™ assessors, and HERS® Raters to verify their assessments in real time. Other verified sources such as green home certifications, solar data, and regional energy certificates are securely uploaded into the Registry. Home data is marked public or private depending on homeowner releases and is then publicly available through our website. Due to the fact the data is verified from it's source, appraisers can reliably utilize the Registry to add to an appraisal addendum, capturing the green and energy efficiency assets of a home.
The Registry maintains an API that Multiple Listing Services can connect to, allowing listing agents to add verified green and energy efficiency data into their listings with the click of a button. Real estate agents, appraisers, and homeowners can use the URL in the listing to see the RESO-compliant data available for each home. Every score, certification, and solar installation is accessible through a permanent URL, allowing permanent access to each of the data types.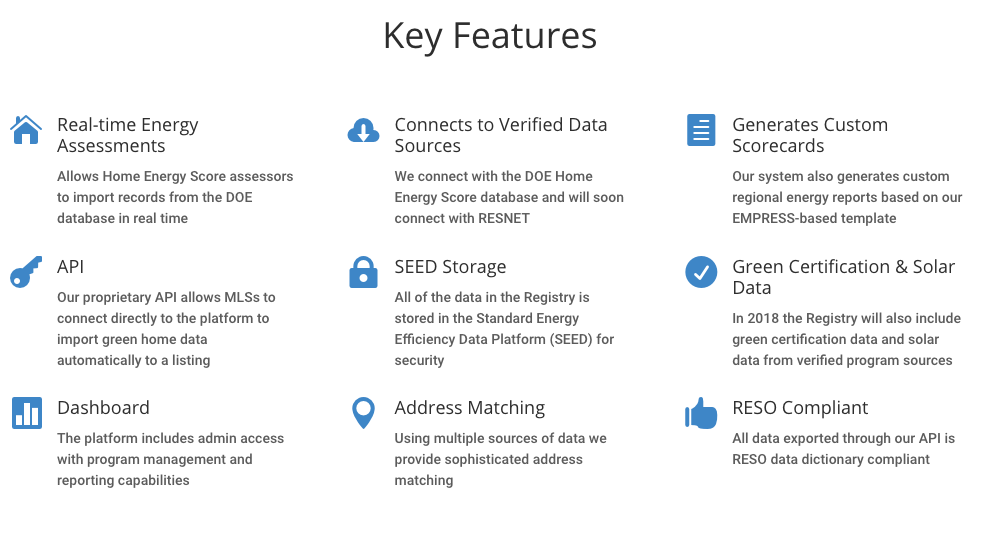 In 2017, Earth Advantage became the first organization to auto-populate an MLS listing with energy efficiency data through their Green Building Registry® platform. The Oregon-based RMLS was the first integrate our API allowing real estate agents to populate sustainability data on homes with the click of a button at the time of listing. We developed the Green Building Registry with the express purpose of providing a software solution for ensuring verified, public, residential green, and energy efficiency data could be captured on multiple listing services at the time of sale.

All of the data in GBR has been verified either from the source provider or through API connections with external partners ensuring the data can be used in home appraisals to accurately capture the value of energy efficient and green attributes. GBR also captures, where possible, green home certifications which began with our own Earth Advantage certifications on 17,000 homes across Oregon and SW Washington.
Partners
The Green Building Registry partners with both green building data sources such as the
US DOE Home Energy Score program
,
RESNET,
and
USGBC
as well as states, municipalities and multiple listing services in order to ensure verified data is getting to the real estate market at the time of sale. In 2019 we are expecting to complete our integration with HERS® Index scores and add national solar data and other regional green building certifications. We will also be launching a program integration with the state of Oregon, and other cities and regions across the country.