Passive House Certification
North American PHIUS+ Certification
Overview
A Passive House is a building that is primarily heated through "passive" energy gains from the occupants, light bulbs, windows, and appliances versus an "active" heating system. Originally developed in Germany as "Passivhaus" the standard represents the world's most advanced high performance ultra low energy standard. A Passive House also includes safeguards to ensure superior indoor air quality and comfort as well as long-term building durability.
A typical Passive House has a reduced energy consumption of 80-90% over a building built to code, and offers an attractive, cost-effective path toward
Earth Advantage Net Zero or Net Zero Ready
certification. These extreme energy savings can be achieved through super insulation, very limited infiltration, thermal bridge free construction techniques, and heat recovery ventilation. A typical Passive House built in the Pacific Northwest boasts R-values over 50 on all 6 sides (walls, floor, ceiling), triple pane windows, low surface-to-volume ratios, infiltration rates under .6 Air Changes/Hour @ 50 pascals, and reduces energy consumption for space conditioning (heating and cooling) by up to 90% over a building built to code.
Worldwide, over 25,000 Passive House buildings exist but the concept is relatively new to the United States. To support this exciting new movement, Earth Advantage Institute is now offering Certified Passive House Consulting through our Portland office as well as PHIUS+ Ratings for builders looking to tap into government and utility incentive programs.
Process
How it Works:
Contact a Certified Passive House Consultant (CPHC) to consult on the design of the building with the Passive House Planning Package (PHPP)
Submit a completed PHPP along with construction details and plans for pre-certification to PHIUS (Passive House Institute US)
Work with a PHIUS+ Rater to document the construction process and on-site performance testing
The PHIUS+ Rater will submit the final results to PHIUS+ for certification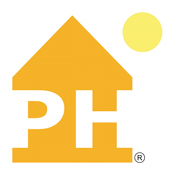 Visit the Passive House website to learn more

To find out more in Portland, Oregon-please contact:
Ryan Shanahan, certified passive house consultant & PHIUS + rater
or call: (971) 344-7227

The Passive House Building Energy Standard is the most rigorous building energy standard in the world. North American Consultants, projects or building components that have obtained the right to carry the logo through the Passive House Alliance US (PHAUS), have committed themselves to design excellence and the Passive House energy performance and quality criteria.