Earth Advantage Zero Energy Certification
The future of building is here now
Overview
Earth Advantage's Home Certification division has launched the new program to encourage the rise of zero energy homes. A zero energy home is defined as one that generates as much energy as it consumes, over the course of a year. Our Zero Energy certification is designed to create a standard for homes that wish to achieve a higher standard of energy performance while still maintaining a sustainable approach to building. The Zero Energy Ready certification is similar but allows a builder to enter the zero energy market at a lower cost. The home is "ready" for adding the actual physical renewable systems (like solar panels) at a later date and built to the same rigorous performance specifications of a Zero Energy certified home.
What is Zero Energy?
Earth Advantage defines zero energy as a home that generates as much energy on site as it uses over the course of each year. A minimum of 90% of the annual energy load as determined by REM/Rate™ energy modeling must be met through predicted onsite PV production. This model assumes full occupancy, and/or number of bedrooms plus one
What is Zero Energy Ready?
Earth Advantaghe Zero Energy Ready homes must meet the same specifications for Zero Energy certification, less the actual renewable energy systems. Zero Energy certification requires proper roof orientation, roof pitch, and roof area as well as EPA solar-ready compliance.
What are the Zero Energy certification requirements?
Earth Advantage Platinum certification required – ensures all five pillars of sustainability are met.
The threshold for Zero Energy will be determined using Rem/Rate energy modeling annual total energy consumption figures and assumes normal homeowner behavior and occupancy.
How is an Zero Energy home recognized?
A custom bamboo plaque and two certificates (one for the builder, one for the homeowner)
What does Earth Advantage provide builders and design teams to assist in the successful completion of a Zero Energy Home?
An Earth Advantage green building consultant will provide consultation through in-depth energy modelling and two blower door tests.
In the greater Portland and SW Washington area contact: Ryan Shanahan, Senior Green Building Consultant
In the central Oregon region contact: Matt Douglas, Senior Green Building Consultant
Process
How is Zero Energy certification achieved?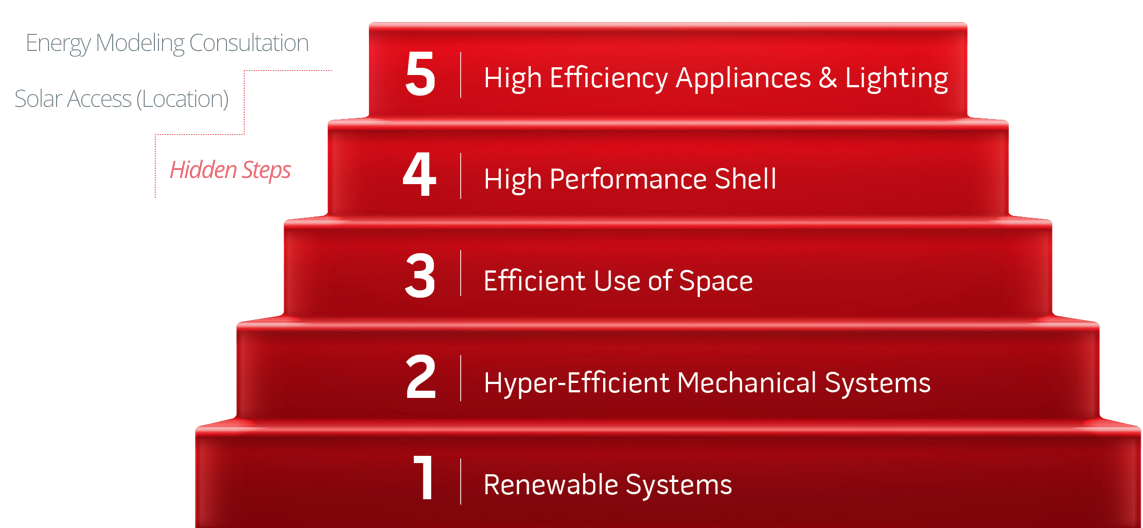 Resources
Please download the following documents to learn more about the program. All documents are in PDF format which requires the Adobe Reader to view. You can download Adobe Reader here >>
Documents
Earth Advantage Zero Energy & Zero Ready Ready Certification (fact sheet)
New Homes Measures Guide (for achieving Platinum Certification)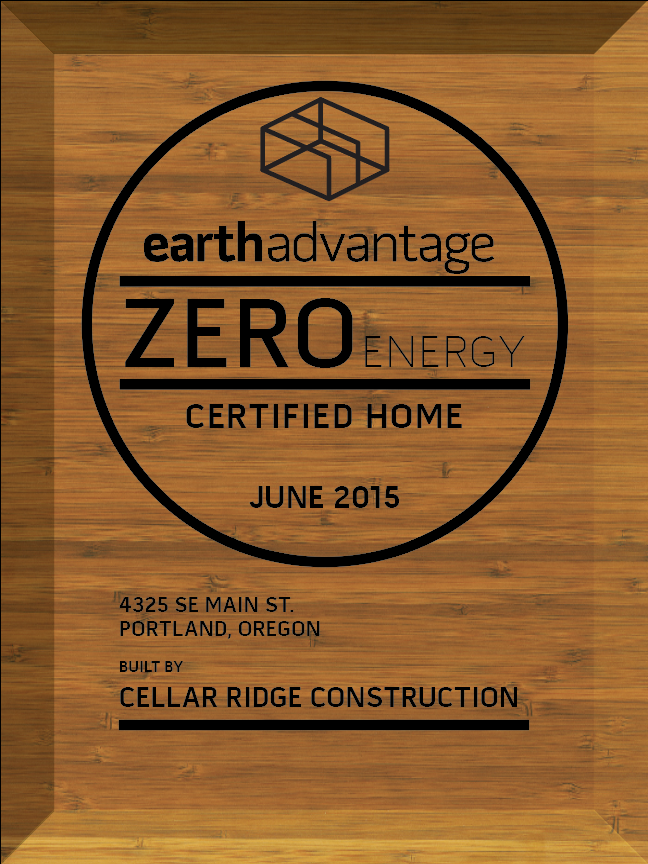 Sample Bamboo Plaque