September 2018 Builder of the Month
SQFT Studios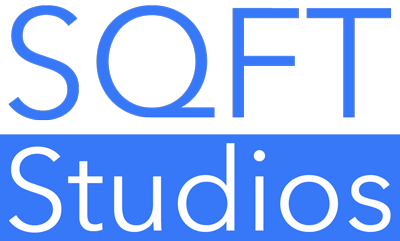 SQFT Studios
was founded in 2015 by Architect Eli Green and Production Expert Schuyler Silva, created from their passion for elegant design and building science. They sought to bring backyard structures to the forefront with their modular building systems, environmentally conscious materials and methods, as well as custom options to make each building unique. Since then, they have expanded their offerings to include
Home Studios, Guest Suites, and Accessory Dwelling Units (ADUs)
. SQFT Studios uses their proprietary modular system to rapidly and efficiently design and deliver high quality and high performance accessory structures throughout the Portland area.
SQFT Studios specializes in the design and build of small backyard structures. They fit into three categories.
A Home Studio is a detached accessory structure with 1 or more rooms. These detached structures can be tailored for work, play, or hospitality, but can also be configured to serve multiple purposes.
A Guest Suite is a detached accessory structure with a bedroom and bathroom. Guest Suites are the perfect solution for short-term rentals and visitors. The perfect solution for the perennial host.
An Accessory Dwelling Unit (ADU) is a secondary dwelling on a property that already has a house. ADUs are ideal for generating income through long- or short-term rental, living small, multi-generational living, and aging in place.
Before SQFT Studios began its relationship with Earth Advantage, their buildings were constructed to certifiable standards. Initial conversations with Ryan Shanahan led to the realization that with very minor changes to the specific model of HVAC and water heater, SQFT Studios' ADUs could be certified Platinum. It was an easy decision to make the leap and join the Earth Advantage program to obtain certification for these projects.
Starting in 2018, SQFT Studios has been certifying every ADU it builds with Earth Advantage, reaching the Platinum level with minor changes from their previous in-house standards. In addition to ADUs, SQFT Studios uses the same platinum benchmark for their Home Studios and Guest Suites.
Mission
: Create Spaces Where People Create Greatness
SQFT Studios Exercises its
Values
with Each and Every Building
Create
: Always be creating; objects, ideas, memories, friends, greatness.
Quality
: The old adage, "Do it right the first time" still applies today.
Integrity
: "Do what you say you'll do. Don't cheat. Don't lie." -Mom
Responsibility
: Leave this world cleaner and better than you found it.
Fun
: Don't be a stale old fart.
Respect
: Treat everyone (client, employee, vendor, and self) with kindness, understanding, and gratitude.
Love what you do
: We are passionate about what we do and love working with others who are equally passionate.