July Builder of the Month
Everett Custom Homes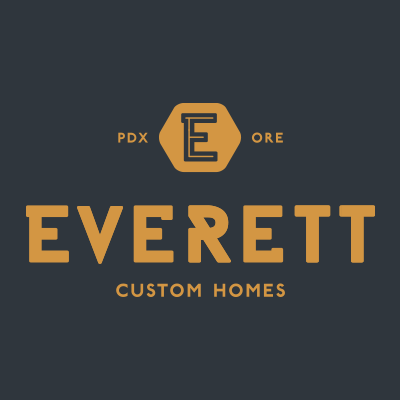 Everett Custom Homes is a local infill builder dedicated to serving our communities through sustainable development and innovative home design. Since its humble beginning in 2009 of starting just 11 new homes, Everett has evolved into a leading Earth Advantage builder recognized locally and nationally for exceeding high-performance standards at high-volume production levels.

Founders Vic and Wally Remmers are Portland natives and personally invested in the fabric of this community. As a father and son team with a combined lifetime of experience, the Remmers' loyal family values, love for Portland, and progressive approach to new construction give them a unique edge in this industry.

Everett works to restore the physical and financial health of struggling communities by removing hazardous structures and building healthy, sustainable new homes in their place. Partnering with the Rebuilding Center's DeConstruction Services, run-down houses are deconstructed piece by piece to make way for a fresh start, ensuring that any reusable material is salvaged. Each new home is thoughtfully designed to preserve the character of Portland's historic neighborhoods while adding their own unique style and the best in modern conveniences. Through this process, Everett is able to increase homeownership opportunities and meet the needs of city's evolving lifestyles.

In 2017 Everett was recognized as the Earth Advantage Hall of Fame Builder for Platinum certification levels on their new modern home collection, offering the best in chic minimalism and sustainable luxury. Everett proudly participated in Peacock Lane's Christmas Street after building a custom new English Tudor, becoming a rare new construction builder included in the National Register of Historic Places. Through diversity, innovation, and philanthropy the Everett team is determined to increase healthy homeownership opportunities for our great communities.