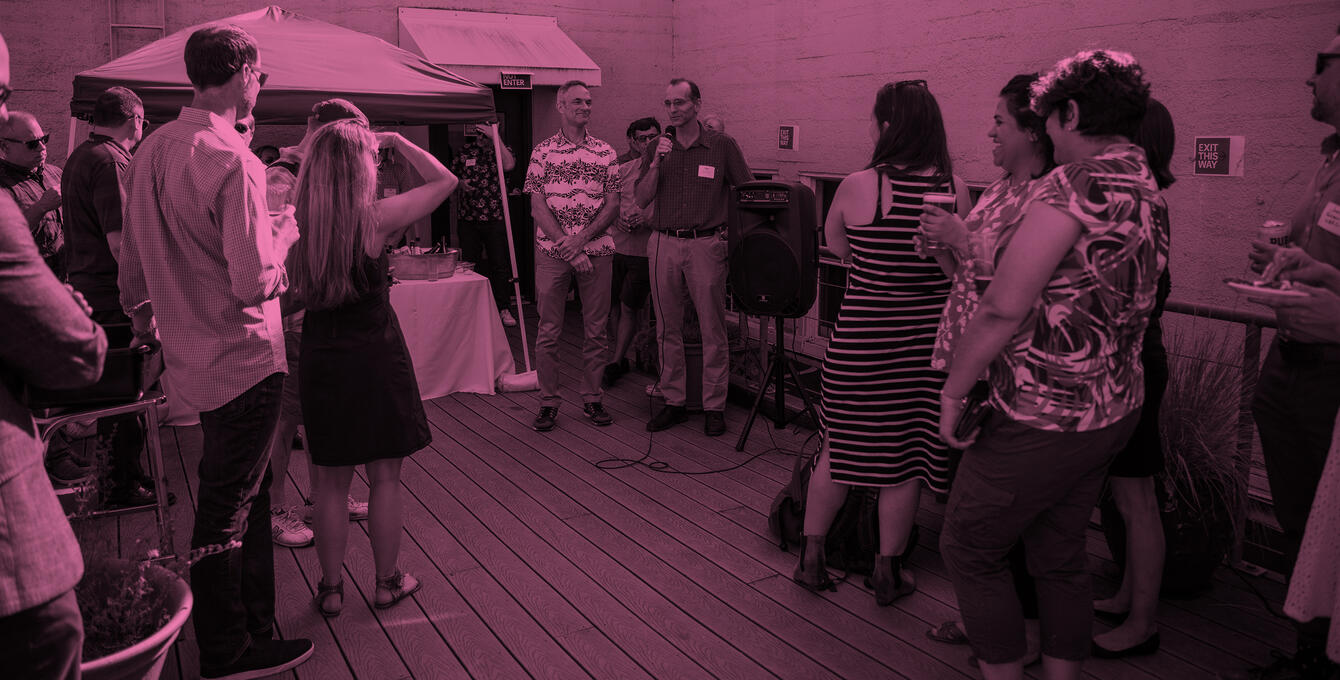 Our Annual Rooftop Celebration
Every year we throw a party and invite all of our collaborators so that we can thank them for their hard work in helping us fight for better buildings. This year, our tenants at 623 SW Oak, joined us in the celebration in an effort to recognize our shared efforts and expand our collective network of like-minded organizations.
We are grateful to the numerous organizations and individuals our three organizations work with in Oregon and the Northwest. Portland especially, is often recognized nationally as a leader in green building and energy efficiency efforts to combat climate disruption, and there are a disproportionate number of national organizations that reside here. As global CO2 levels continue to rise the urgency to advance our efforts to diminish the impact that buildings have on carbon emissions is growing. Although the current state of climate disruption can seem overwhelming, we throw this party as a way of renewing hope and recognizing that we are not alone—as individuals or organizations—in our struggle to make an impact.