Green Builder Awards
2016 Green Home Builder of the Year Awards
Earth Advantage has been certifying high performance homes for more than a decade now in Oregon and Southern Washington. To date we have certified over 15,100 homes and nearly 7,000 multifamily units. Earth Advantage has certified the largest Passive House multifamily project in the country and the most efficient US home ever built. We continue to work with builders and developers across a spectrum of experience and skillsets to accelerate the number of buildings being build well beyond code. Our single family homes average 27% greater energy efficiency than a code built home in Oregon and we continue to ensure that the growing multifamily construction occuring across Portland and Vancouver, Washington is built to green standards.

Our annual awards are intended to highlight the builders and developers we work with as exemplars of green and sustainable building practice in order to highlight their achievements as well as demonstrate what could be done with more homes across the region. Every year we hand pick three judges that have a depth of experience in energy efficiency and green building to review the Green Home Builder of the Year Award submissions and choose winners to be announced at our awards event on September 1, 2016 at McMenamin's Edgefield.

All Earth Advantage Builders, Developers, and Remodelers are invited to attend. Sign up here >>
2016 Green Home Builder Awards Judges
2016 Green Builder Award Judges

Mike O'Brien
Green Building Expert & Writer
Samantha Taylor
Senior Building Analyst;
Energy Trust of Oregon

Cory Hawbecker
Senior Associate;
Holst Architects
Mike O'Brien began his career as a teacher and advocate for energy efficient homes in 1981, with the Oregon State University Extension Energy Program. After he joined the Super Good Center Builder Training Program. In 1992 he co-developed Portland's first demonstration green home, the HERE today house. He helped co-create the region's first green building conference before joining NEEA in 1996 where he created the Better Bricks resource.


In 2000, he became the City of Portland's Green Building Specialist, where he helped establish the annual Build It Green! home tour, which brought thousands of Portlanders together with green homeowners, contractors and vendors for over a decade. Mike also provided direct assistance and support for many newcomers to sustainable building. During this time, he served on the board of the Ecobuilding Guild, which provided a forum for activists in green building.

Now retired Mike continues to contribute articles and support to the regions' green building efforts.

Samantha Taylor is a building scientist and energy efficiency analyst providing program design and savings and cost analyses for new home construction methods and technologies. In addition to developing and evaluating cost effective incentive offerings, Samantha is the technical support coordinator and subject matter expert for the Energy Trust of Oregon New Homes program. Samantha also leads technical review for marketing materials, technical program specifications and client reporting.

Samantha Taylor holds a Bachelor's degree in Environmental Science, with a focus on policy and administration, and a Minor of Construction Management, both from Northern Arizona University in Flagstaff, AZ. Samantha is longstanding RESNET HERS Rater and Building Professional Institute, BPI, Building Analyst and Envelope Professional. Samantha is a do-it-yourselfer who enjoys house and yard projects, road trips, swimming holes and cycling.
Architect Cory Hawbecker, Sustainability Coordinator at Holst, is a strong advocate for sustainable building practices. His extensive knowledge of alternative energy technologies, material sourcing, and methods to optimize energy performance is invaluable to clients and the design team. He excels at working with clients, builders, and consultants to achieve the best possible solutions to difficult technical and design problems.

In his 10 years with Holst, Cory has been a key contributor to many projects of varying type, scale, and context. He was project architect on Karuna House, the first building in the world to achieve the trifecta of MINERGIE-P-ECO, Passive House PHIUS+, and LEED Platinum certifications. The interwoven technical demands of the varied certification agencies required that Cory facilitate communication between all parties to ensure compliance, while preserving the integrity of the design.
2016 Green Home Builder of the Year Sponsor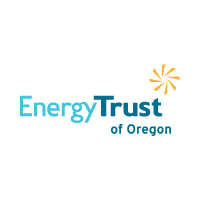 Congratulations to past winners of the Green Home Builder Awards.
2015

Most Silver Certified Homes
Hendrickson Homes

Most Gold Certified Homes
Stone Bridge Homes NW

Most Platinum Certified Homes
Noyes Development

Lowest EPS® Score ("0")
W H Hull Company

Construction Manager of the Year
Andy Thomas (Stone Bridge Homes NW)

New Builder of the Year
Cook Construction

Low Income Builder of the Year
Walsh Construction

Volume Builder of the Year
Everett Custom Homes

LEED® for Homes Builder of the Year
NW Ventures Group

Custom Builder of the Year
Bilyeu Homes

Multifamily Builder of the Year
Walsh Construction

Hall of Fame Builder
Noyes Development

2014

New Earth Advantage Builder of the Year

Low Income Builder of the Year

LEED® Builder of the Year

Custom Builder of the Year

Volume Builder of the Year

Hall of Fame Builder

Lowest EPS of the Year

Multifamily Builder of the Year

2013

New Earth Advantage Builder of the Year

Low Income Builder of the Year

LEED® Builder of the Year

Custom Builder of the Year

Volume Builder of the Year

Hall of Fame Builder

2012

New Earth Advantage Builder of the Year

Low Income Builder of the Year

LEED® Builder of the Year

Custom Builder of the Year

Volume Builder of the Year

Hall of Fame Builder