Stephen Aiguier

Building with EA since 2008
stephen@greenhammer.com
(503) 804-1746
Stephen Aiguier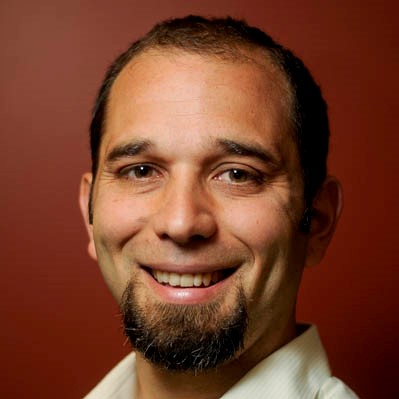 Stephen Aiguier founded Green Hammer in 2002, evolving the business into a full service design-build firm committed to advancing the highest standards for green building. In the first few years of operation, Stephen led Green Hammer in building five of the nation's highest scoring LEED Platinum homes. A Certified Passive House Consultant (CPHC) and building science expert, Stephen has been involved with many of the first residential and commercial Passive House buildings in the Pacific Northwest. He also served as an energy performance advisor for the Passive House approach taken on the energy upgrades at Central City Concern's Mark O. Hatfield building in downtown Portland.
A stern advocate for the protection of wilderness areas and restoration of natural forests, Stephen has supported countless non-profits and campaigns to both protect wild places and to responsibly steward our natural resources. In 2008, Stephen spearheaded Green Hammer becoming the first and only Forest Stewardship Council (FSC) Chain of Custody (COC) certified building firm in the United States. In 2004 Stephen co-founded Urban Timberworks, an FSC certified milling operation that transforms urban salvaged trees from the Portland metro area into artisan furniture. In 2005, Stephen co-founded the Build Local Alliance as a forum for connecting local FSC certified forest stewards to builders and architects in the Portland region.
Rarely is such a wealth of knowledge, passion and expertise found in an individual so willing to share with the world. Stephen has been invited to speak in front of thousands of people at every major green building conference in the United States, and he regularly blogs for the Daily Journal of Commerce and Sustainable Business Oregon. He teaches the Earth Advantage's Sustainable Homes Professional class, an intensive 6-month class on building science and green building designed for industry professionals.
In 2011, Stephen was named one of Portland Business Journal's "40 Under 40", and as one of Sustainable Business Oregon's Top 10 Sustainable Built Environment Leaders to Watch in 2012.
About
Stewardship: The Green Hammer Purpose

Nature is our ultimate classroom and an infinite source of inspiration. Buildings that mimic healthy living systems provide fresh air and clean water, create and conserve energy, and live in harmony with our natural world. A healthy building supports us personally while restoring the health of the planet. A smart building pays back with reduced operational costs and improved economic value.

At Green Hammer we embody the expertise, ingenuity, and passion to transform buildings where we live, work, and play. Every building is an opportunity to improve our wellbeing, financial health and relationship with nature. We create healthy and inspiring buildings, designed for people and built for life.


Gallery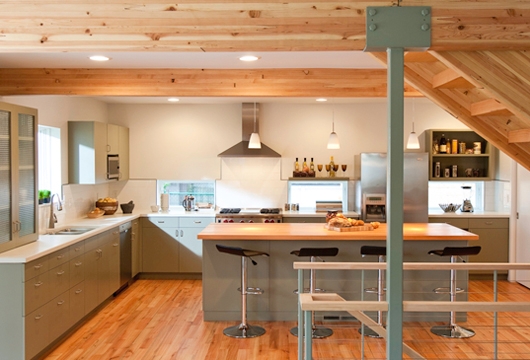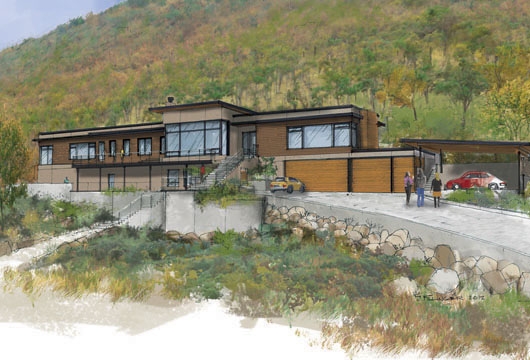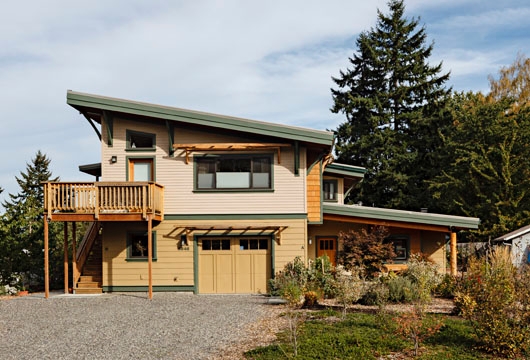 1
of 3
« Previous

|

Next »
Testimonials
David Burdick, Engineer, SHP, Earth Harmony Habitats
"A combination of relatedness, practicality, humor, experience and knowledge. Lucky to have the opportunity to learn from Stephen."


Bernadette D. + Paul F., Homeowners
"I could absolutely write all day on how pleased I am with your home performance team! I'd like to especially call out Constance and Devan who went above and beyond and who have given us such a degree of confidence in your work and service that we went forward with our kitchen remodel with you.

And there we found two exceptional folks also- Rob and Katie. Professional, highly responsive and smart! And SO easy to work with. Katie has been particularly amazing and creative dealing with our budget and time restraints and has delivered a wonderful design that fits our family's needs so well. She is such a great listener and incredibly professional in her delivery.

All natural collaborators and it's obvious you are careful in who you employ as all we have met are a joy to be around. Our family was really lucky to have have hired Green Hammer! We sleep easy every night as a result!"


Bob D., Homeowner
"We're thrilled with the ease and comfort of living in our new Passive House. Throughout the entire design and construction process, the Green Hammer team was consistently flexible, trustworthy and thoroughly professional. They were responsive to our questions and suggestions, and generously facilitated our involvement in the design and construction of the house. And they're fun to be around. Green Hammer consistently demonstrated that they cared as much about the quality of the house as we did. They clearly wanted us to be happy in our new home. And we certainly are."


Diana R., Homeowner
"We have noticed that the mold has disappeared completely from the basement, including the shower where it was particularly prevalent. Additionally, in the past our five-year-old daughter has struggled with colds and respiratory illnesses that have lasted weeks. Her two colds thus far this year have resolved themselves in a couple of days… We have noticed overall how comfortable the house is in general. We have set our thermostat 3-4 degrees cooler than in the past and it actually feels warmer inside now that the draftiness has been reduced."