Laura Winn Smith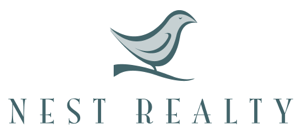 laura@winnsmith.com
434-981-3955
Address
126 Garrett Street
Charlottesville, VA 22902
Regions
Charlottesville, VA
Albemarle County
Central Virginia
Laura Winn Smith
I've been living in Charlottesville, Virginia since my son was born in 1983. More precisely, I live in Albemarle County (Stony Point), in a beautiful timberframe home built by my husband's company, Smith & Robertson.
I have been a Realtor since moving back here in 1983. Actually, I was born at the University of Virginia Hospital when my dad was a student at the School of Architecture. You could say that good design and the rolling hills of Central Virginia are in my blood.
I list and sell unique and interesting homes and land in Central Virginia. I like to concentrate on the conservation and sustainable aspects of each property.
With so many years in real estate, I always enjoy taking classes, and my current passion is photography. I recently got a wide angle lens and it has been so much fun learning how to control exposure and not just point and shoot.
Glenn, my husband, has created a beautiful garden on the hill by our house and we are so fortunate to have fresh food picked fresh for the table.
About
Nest Realty is a full-service, boutique real estate brokerage firm specializing in residential and luxury properties throughout Charlottesville and Central Virginia. Our primary mission is to combine the top agents, cutting-edge technology, and a new way of doing business to better serve our customers.

Nest is a new breed of broker. We're changing the face of real estate by empowering and educating our clients so they can make an informed decision to live where they love.

With Nest, it's not about the transaction; it's all about serving our clients.

Establishing Nest Realty as the region's most trusted real estate firm, our agents are fully transparent throughout the buying and selling process. This allows for smoother transactions, shorter sell time, and access to the information and knowledge that is relevant. It also means buyers and sellers play a more active role in the process.
Gallery



1
of 3
« Previous

|

Next »
Testimonials
Coming Soon!
Nest Realty reviews EA Broker accreditation course
Read More »
My Blog:
"Certifications, Green Washing, and How Realtors Can Help You Through it All"
Read More »