Partnerships & Licensing
Real estate, design, and construction industry professionals are finding it increasingly necessary to gain the knowledge and skills to design, build, market and/or valuate green homes and upgrades.
Given the projected growth of the green home market, there is a tremendous opportunity for education providers to be at the forefront of preparing industry professionals for this market growth. However, developing curriculum and establishing a sustained and successful presence in the market is typically a long, expensive process.
Education providers now have the opportunity to license three highly regarded professional designation courses from Earth Advantage for delivery in their own markets:
Earth Advantage Broker
Accredited Green Appraiser
Sustainable Homes Professional
Earth Advantage has also partnered with other providers and developed several short real estate CE courses that are available for licensing, covering a wide range of trending topics such as:
Making Savvy Home Energy & Solar Upgrades
How Homebuyers Ask for Green (Without Saying the Word)
How Millennials & Smart Homes are Changing Real Estate
All About ADUs (Accessory Dwelling Units)
Home Energy Scores & Upgrades: What You Should Know
Site Visits to Green (and/or Energy Efficient) Homes
Understanding Solar Energy Solutions
Water Conservation: The Next Step in Efficiency
The Anatomy of a Green Home (Energy, Health, Materials)
What Makes a Home Use 'Zero Energy'?
For What It's Worth: Understanding the Appraisal Process
Discover the Sales Benefits of MLS Green Fields
Appraising Energy Efficient Homes
Valuing the Sun: Appraising Residential Solar PV Systems
Appraising Properties with ADUs
Latest Trends in Appraising
Energy Matters: New Training for Commercial Building Valuation
Building Science Toolkit for Home Inspectors
5 Steps to Building Zero Energy Homes Cost Effectively

For complete descriptions of these courses, download the 2016 Education Catalog
Earth Advantage provides the following turn-key services (as needed):
Customized curriculum (manual, presentation, activities, resources)
Marketing templates
Administrative checklists
Registration management
Training for trainers
Instructor access to online platform
Training delivery
Administration of online quizzes, accreditation exam, course evaluation
Accreditation delivery (logos, online profile, marketing support)
State licensing or professional continuing education accreditation

For more information about licensing or partnering to deliver one of our courses, contact Ryan LaPoma at
rlapoma@earthadvantage.org
or 503.968.7160 x25.
Education Partners
Alabama
Arkansas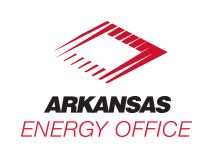 California
Georgia
Maryland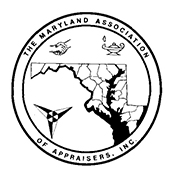 Massachusetts
Nevada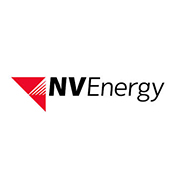 Oregon
Virginia
Washington
Washington D.C.