All About ADUs
Overview
This half-day course is intended for real estate, design and building professionals looking to increase their knowledge about Accessory Dwelling Unit (ADU) development, in order to respond increasing client demand for properties with ADU potential. Many prospective home buyers are interested in building an ADU on their property. This course is intended to help brokers understand the basic planning and building regulations for ADU development in the cities of Portland and Bend in order to better assist their clients.

Earn the ADU Specialist designation!
Display your tiny home expertise and credentials with our ADU Specialist designation.

Here's how it works: You must be an Earth Advantage Broker (formerly S.T.A.R.), take the All About ADUs course, and pass the ADU Exam to earn the ADU Specialist credential.
• Already an EA Broker? Attend the All About ADUs course & take the ADU Exam.
• Not yet an EA Broker? Attend the All About ADUs course, complete EA Broker
(either online for 7 CEs or live for 14 CEs) & take the ADU Exam for free!
Already an ADU Specialist?
Stay up to date with relevant ADU news and issues by participating in our update webinars. View all upcoming and recorded (on-demand) webinars on our
Education Calendar
.
Questions?
Contact Heather Kendall at
hkendall@earthadvantage.org
or (503) 968-7160 x20
Learning Objectives & Benefits
Learning Objectives:
Understand what makes a property ADU-ready/eligible
Learn what is involved in the process of getting approved to build an ADU
Analyze taxation, valuation and financing options for ADUs
Benefits:
Understand the ADU design, permitting, and building process (attached, detached, and garage conversion)
Gain access to resources to help your clients plan for their ADU (including a budget sample, contract types, development rebate programs, and more)
Get answers to your ADU-specific questions & network with other brokers about this specialized topic
Instructor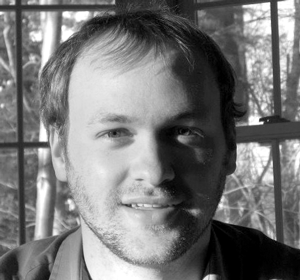 Kol Peterson built his own ADU in NE Portland back in 2011 after completing Earth Advantage's Sustainable Homes Professional (SHP) course. He blogged about the experience from design to completion, and has since been teaching other homeowners, real estate professionals, builders and designers about ADUs. Kol is a managing editor for AccessoryDwellings.org and owns Caravan - The Tiny House Hotel. Kol spent seven years working at the U.S. Environmental Protection Agency and has earned a Masters in Design and the Environment from the Harvard Graduate School of Design.
Course Fee
Accreditation Exam Fee (optional)