Earth Advantage Remodel
Remodel your standard of living. Earth Advantage Remodel Certification fosters health,
saves money and builds value.
Overview
Pillars
Resources
List of Remodelers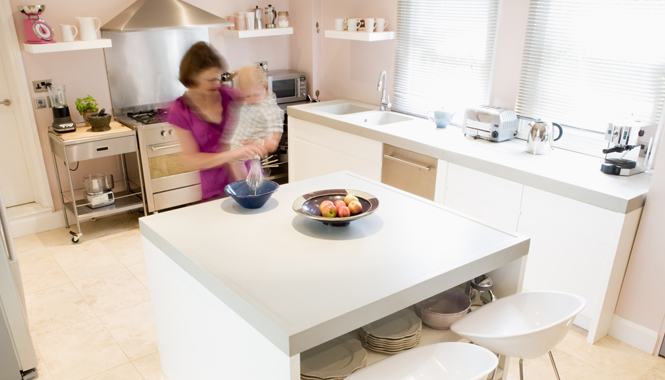 Overview
The Earth Advantage Remodel Certification program provides a clear pathway for homeowners to upgrade their homes to high performance standards. Accredited EA Remodelers benefit from increased credibility and the ability to differentiate themselves in the market. Our unique scoring tool improves the opportunity to discuss green options with homeowners and sell additional services.

EA Remodel Certification begins with an evaluation of the home by an accredited EA Remodeler to determine the potential pathways to certification. The EA Remodeler works with their clients to plan a strategy to achieve certification. This enables remodelers to gain repeat business as they nurture their relationship with the homeowner.
Per Pillar Certification vs Full Certification
Earth Advantage recognizes five pillars of sustainability: Energy, Health, Land, Materials, and Water. A home can be certified to one or more pillars at a time, or receive full certification in all five pillars. For Energy pillar certifcation, an audit is performed using CakeSystems™ software to calculate energy modeling points. While the evaluation is delivered by the EA Remodeler, certification is awarded after a successful third party inspection performed by an Earth Advantage rater.
The Value of Certification
A recent study of California green homes showed a resale value 9% above market value. Data across the Pacific Northwest has documented resale values of third party certified homes to be 3 - 10% higher than homes built to code. Therefore, it is valuable to have a certification that verifies the level of energy efficiency and sustainability of homes. Earth Advantage Remodel Certification is specifically focused on providing the tools and training for remodelers to guide homeowners toward a holistic solution that makes their existing home healthier, more comfortable, more durable and more efficient. There are numerous ways in which a certified retrofit is currently monetized in a real estate transaction. Lenders and insurance companies offer discounts for certified homes. The RMLS has a selection box that designates a certified retrofit and the ability to upload documents such as a certification, evaluation, and feature sheet.
The Five Pillars of Earth Advantage Certifications
Energy

By using high performance equipment and increased insulation, this home's monthly energy bills can be significantly lower than those of a traditionally built home, saving you money from the day you move in. The home's reduced energy needs will cause fewer carbon emissions and require less fossil fuel. Comfort is also improved by increased air sealing of the home, which reduces drafts.
Health

Indoor air plays a major role in overall health and lifestyle. This home contains fewer products that off-gas harmful chemicals. It also incorporates a ventilation and filtration system that reduce airborne contaminants, diminishing the chances of allergies, asthma, and other more serious health risks.
Land

Development Practices used during the construction of this home diminish land degradation and deforestation, promote healthy landscapes, reduce waste, and prevent potential erosion associated with lot development during the construction process.
Materials

New home construction and upkeep depend heavily on natural resources. The use of locally manufactured products is encouraged, because they are environmentally responsible and durable. This helps the environment by reducing the amount of future materials needed to maintain the home.
Water

This home was built using water-wise technologies that help lower utility bills and reduce the total amount of water needed to maintain a comfortable lifestyle. Water shortages are a primary concern in the 21st century, and this home addresses water conservation needs.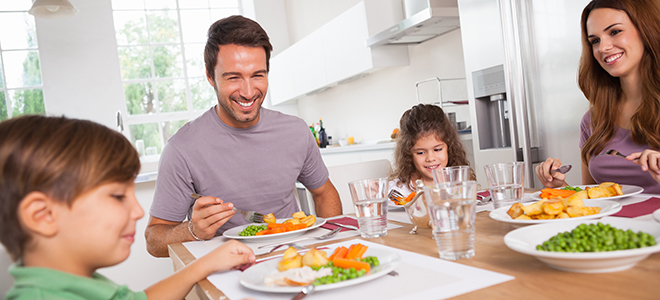 Training
Energy Trust Trade Allies can receive reimbursement for this training! Email Heidi Goetz for pre-approval.

Our accreditation training is a prerequisite to becoming an EA Remodeler. Trainings are entirely focused on the delivery of, and marketing tools provided by, the EA Remodel Certification Program and are regularly scheduled in a half-day format to allow for the busy schedules of contractors. Once accreditation is awarded, remodelers will be granted use of the EA Remodeler designation and associated logos, as well as a listing on the EA website as an accredited professional.
Prior knowledge of building science principles and sustainable construction practices will be required to pass a qualifying exam. The EA Remodeler Training is not intended to teach building science or sustainable residential construction principles, and a 75% score must be achieved to pass the exam and become an accredited EA Remodeler.
Visit our EA Remodeler Training course page to learn more, or email Peter Brown for more info.
Earth Advantage Remodel Certification Documents
EA Remodel Workflow
Sample EA Remodel Pillar Certificate
Sample EA Remodel Full Home Certificate
EA Remodel Homeowner Brochure Template
Greater Portland Earth Advantage Remodelers
Bend/Central Oregon Earth Advantage Remodelers
Online Points Worksheet
Login »