About Us
Our Mission
Earth Advantage is a Portland-based nonprofit whose mission is to accelerate the creation of better buildings. We provide knowledge to building professionals and information to consumers through certification, research, education, and product development to move the building industry towards more sustainable practices.
Our Core Values
We Live and Breathe Sustainability
We practice what we teach, and teach what we practice.

We focus on the We
It's not about us. We believe in the power of collaboration, partnerships and superior customer service.

We Believe in Action Now
We guide the building industry by meeting people where they are and providing a roadmap forward.


We Put Transparency First
Remaining open about our activities is critical to building trust.

We Are Practical Visionaries
We believe solving big problems requires multi-disciplinary, holistic thinking that is firmly rooted in economic reality.

We Believe in Our People
We recognize our strength lies in the diverse background and experiences of our team, and therefore we are dedicated to persisting a rich, healthy, and happy internal culture.
---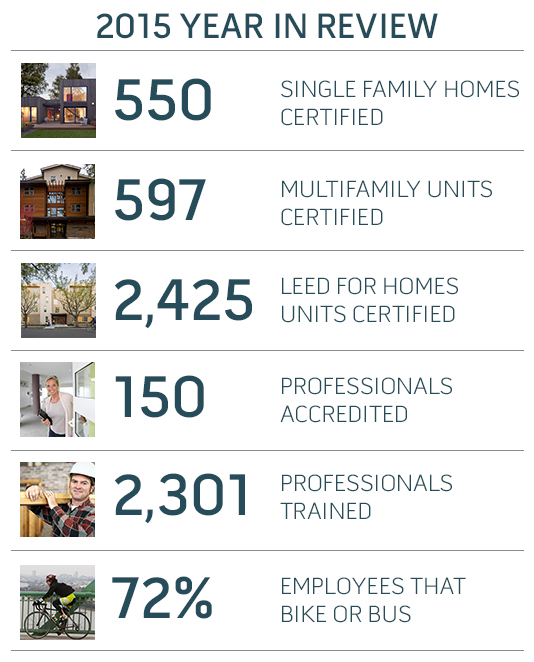 Certifications and services
for better homes
Certification for small commercial buildings

Training for building industry professionals
Knowledge & advice to improve buildings